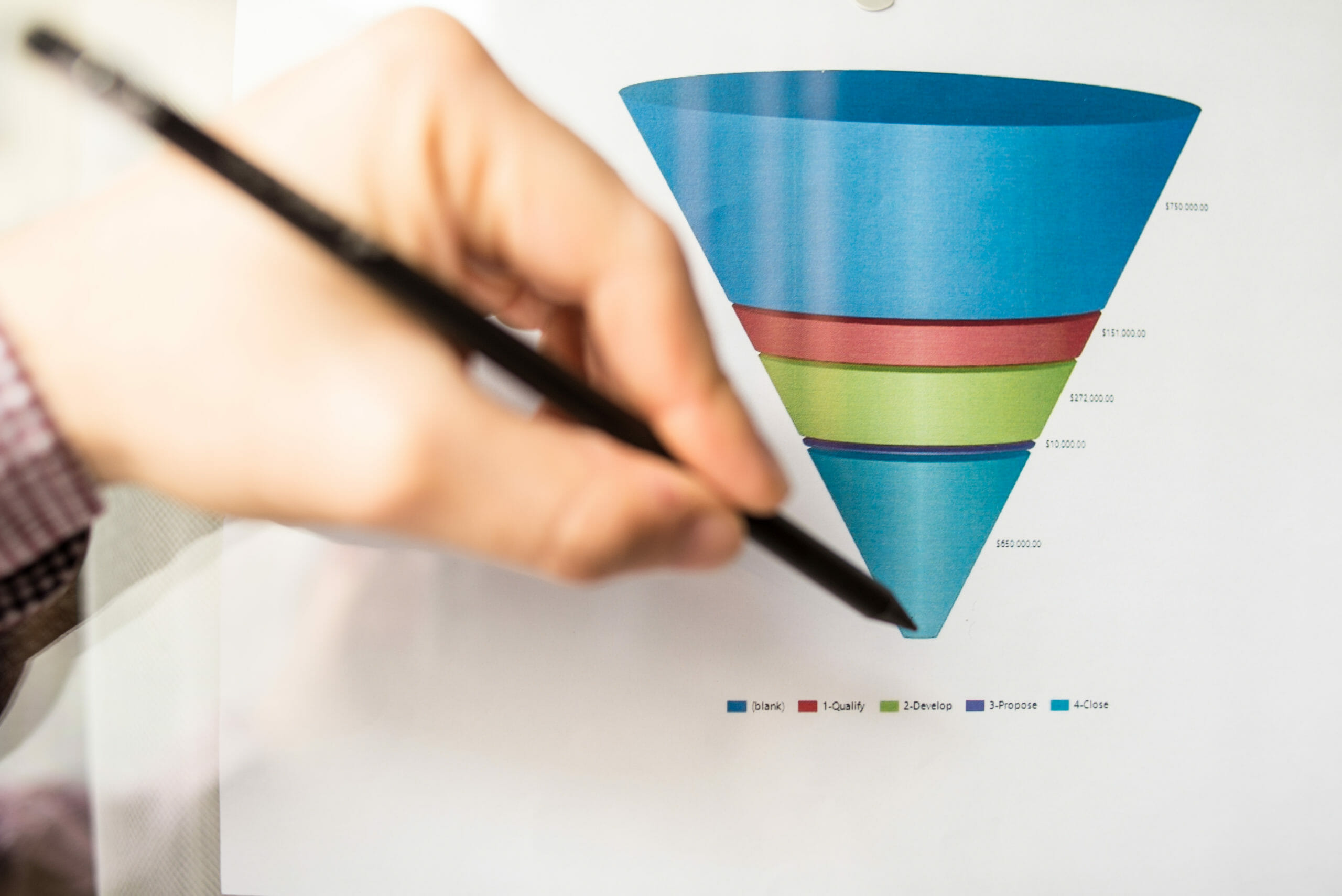 The sales funnel is, perhaps, a must-have for any marketing strategy today. How this instrument should look like and what to include in it – are quite individual for each and every business model, there may be some miscounts and inaccuracies. That is why sometimes we may observe a funnel drop within this or that marketing system and how to fix it becomes another task to deal with.
What is funnel analysis and why does it matter?
A thorough funnel analysis may prevent a funnel drop-off. If the funnel is a report illustrating a customer's ideal path to purchase (product or service), then if there are some flaws in it, the analysis will define them and help to reduce them asap. Funnel analysis allows you to identify weak spots in the work of the sales & marketing department and improve their functions, as well.
Sales funnel analysis is a procedure that must be regularly conducted. Without it, there will be no clear picture of the ongoing changes and a funnel web drop rate if any. A drop or rise in indicators should signal that you must pay close attention to the root causes and take action for each funnel stage separately to eliminate difficulties and reduce the drop rate. That's where you will need a complex approach.
The benefits of combining funnel analysis with screen recordings
Day after day, sales managers communicate with the clients, pave a way for companies for business communication, call potential customers, make appointments, etc. They process much data. All this data falls into the so-called sales funnel, the most significant part of which lies at the top (the list of future prospects), and the narrowest part is at the bottom (deals or meetings). How the analysis of the sales funnel is carried out in a complex way is actually how you combine it with other analytics and apply the digital tools for the deeper checkout.
This mixture is extremely important for the development of your product both offline and online, and its indicators are considered important for business information to stay data-driven since it is the results of using of business that allow you to set the context for classic metrics. This is the most valuable information when working on the harmful experience like funnel drops that users get from feeling from your product. It's hard to say which development tool for your project could do more. Each has its own benefits and flaws, but Creable screen recordings and other methods will make a great analysis difference.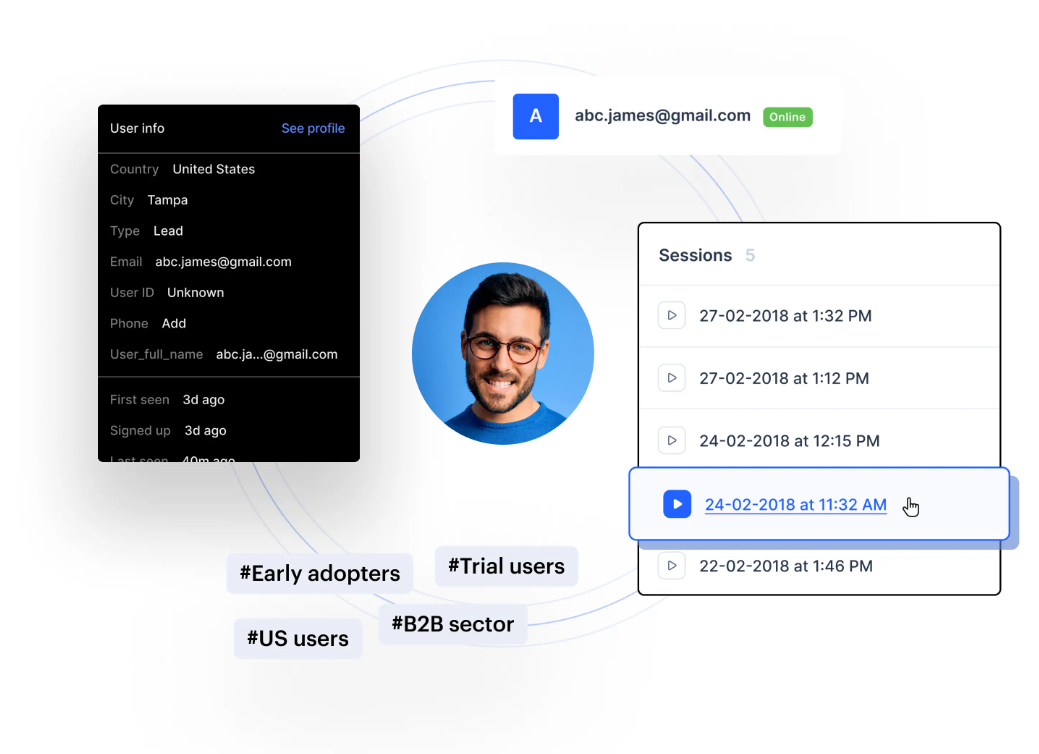 Common conversion funnels
If you are engaged in marketing and follow the trends, then you have probably come across such a term as conversion funnel more than once – a common term that describes the change in traffic on commercial web resources when users go through all and convert or drop off. A step-by-step process turns ordinary users into buyers of products and services or subscribers and hence return customers.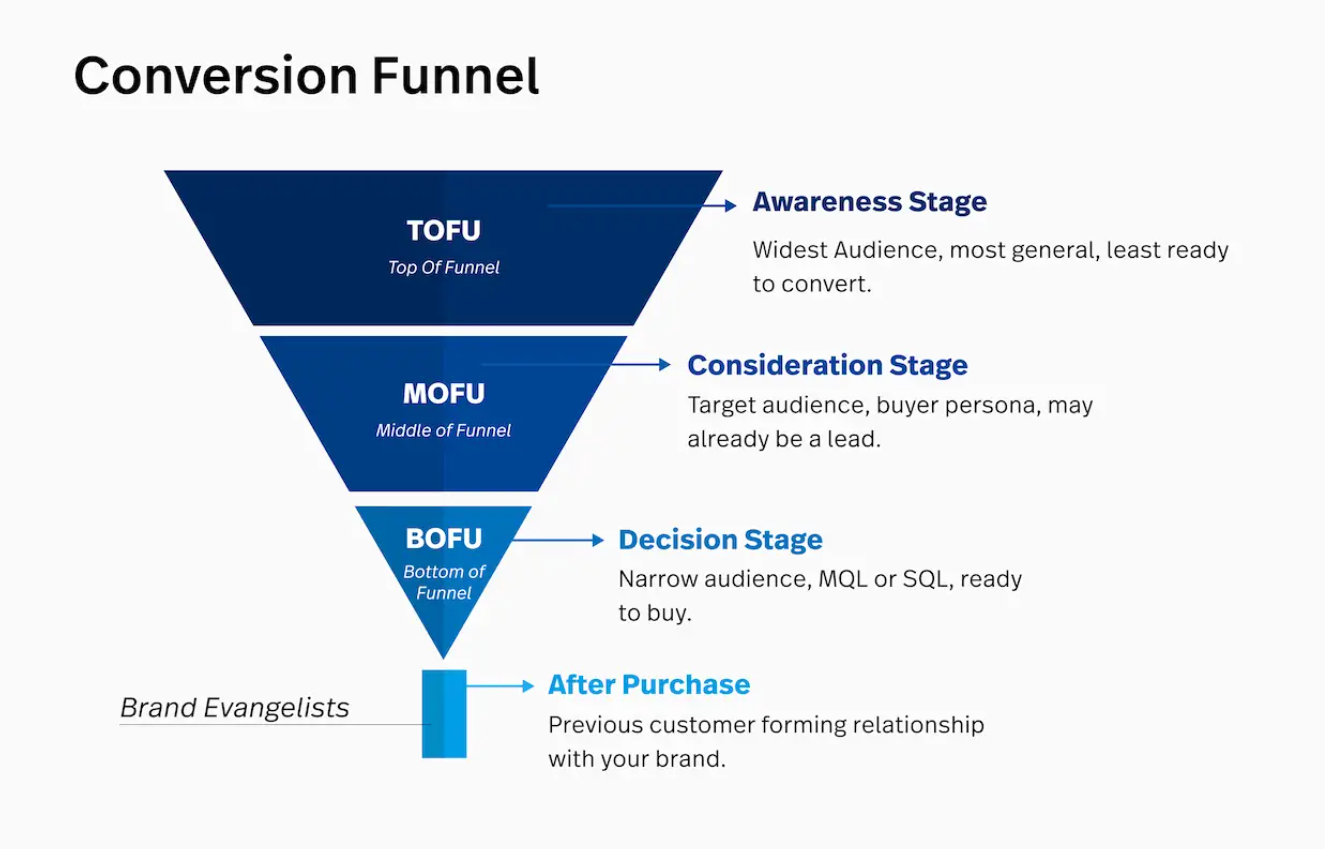 Naturally, from the initial number of people who land on your website or landing pages, only a fraction will proceed to fill out the registration form, and even fewer of them will become real buyers. Research shows that at each step of the conversion of a visitor into a buyer; approximately 30% to 80% of those who have passed the previous stage are eliminated.
This happens with funnel drops. Funnel research may give you a lot of valuable insights that can help you increase the amount of time a user spends on your site, lower bounce rate, and boost conversions significantly. The better you understand the behavior of your users, the easier it is to nudge them into a target action. So, it's advised to find drop-offs and see what users do instead.
Find drop-offs and see what users do instead
'The ultimate goal of every company is to maximize how many people proceed down the conversion funnel from start to finish. Certain factors, such as brand awareness, company reputation, or a brand's relationship with a consumer, may shorten the funnel journey.' (Fullstory)
That is why you need to find drop-offs and see what users do instead. Creabl is one of the tools that helps you create and improve your sales funnels via a builder, identify problems if any via visitor tracking, make session recordings, and find other opportunities you're your sales process improvements.
How to create essential funnels and monitor sharp drop-offs
Since we need complex analysis, of course, do not forget to set your goals in a principal analysis tool like Google Analytics. There you need to be able to correctly define your goals, set events, and get started with funnel analytics. Here are some steps to follow:
Open & sign in to your Google Analytics account. Navigate to the desired view.
On the main page, use the "Settings" menu item.
Then click Goals.
Set a goal and name it. The goal name (Goal Name) should correspond to the function of the page, be simple and clear (for example, "Purchase").
Make sure the Active button is checked. Goal type: "Destination page" (URL Destination).
Pay special attention to the Goal Funnel subsection. These are your stages of the funnel, which will provide you with data for detailed analysis. Their internal name Google Analytics is "Set".
Compose a sequence of actions that results in a target URL and the desired action (purchase or subscription, etc). Include all the pages that the user goes through from start to finish in each step of the sequence.
Conversion funnel sets should correspond to the most important operations that the user will perform on your resource. For example, it can be 2 pages: a registration page and a page where the user agrees to your terms, etc.
It's better to set up Smart Goals. Smart Goals require no additional setup. If your account meets the prerequisites, all you need to do is select Smart Goals from the goal Types list and then give your goal a name. (That's why we called them "Smart Goals!")
Assigning a monetary value to a goal gives you a way to compare conversions and measure changes and improvements to your site or app. All goal types except Smart Goals let you assign a value during the setup process.
Read more on GA instructions here.
Next steps
Most likely, you will find an inconsistency, inaccuracy, or lack of comprehensive data for the entire time range when dealing with your funnels and all possible reasons for the user drop-offs and so on. At least you know where to start for building better funnels to avoid those drop-offs or monitor them if they ever occur. Thus, after you make your primary funnel analysis tool well set up, and gather data there, then you may take the next steps or extra measures.
Choose a CRO tool
Since conversion funnel creation and analysis are incredibly important for the success of your company, take advantage and create funnels with Creabl to monitor sharp drop-offs and prevent any in the future. This CRO will help you the utmost.
Plan CRO strategy
CRO may incorporate a range of activities. But start from the plan, which will include a detailed roadmap. When you create a CRO roadmap, it will greatly simplify your work and increase its efficiency through clear step-by-step monitoring of all the funnel stages.
Apply CRO Roadmaps
In essence, a roadmap is a specific step-by-step framework to prioritize, schedule tests, and allocate resources for all your CRO efforts, including drop-off monitoring. It is a detailed graph with information about which experiment and at some time will be launched, time and resources used, as well as achieving results, etc.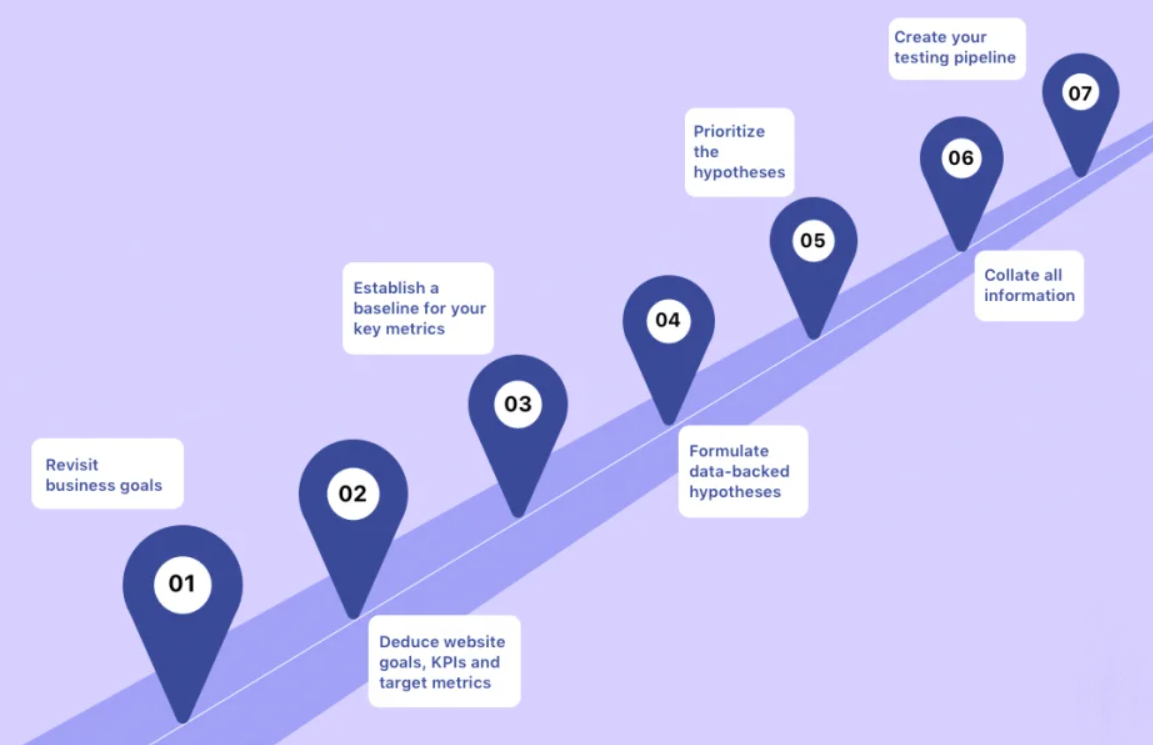 Analyze results
With it, you can be sure that each change, test, and new knowledge will increase the effectiveness of the step effect and cause higher conversion results. With a roadmap, you will stop using ineffective or insufficient funnels at random and poorly plan your further marketing experiments. And with a complex GA analysis, you will learn what is a dropping funnel if detect, and see a bigger picture of your marketing & sales progress from various angles.
Conclusion
To fix it and increase users' conversions, conduct your conversion rate optimization. It ensures that all your efforts are tied to a common business goal. Without it, you're more likely to make scattered efforts that may or may not produce meaningful results from your funnels. Choose a complex analysis approach, combine your tools, create CRO roadmaps, and plan and test your funnels to find out about the drop-offs.
As a result, the activities applied will help to achieve success in conversion rate optimization and ensure significant business growth without any funnel drop-offs. It's time to put your knowledge into action and embark on a strategic CRO journey by developing a roadmap. Use Creabl to assist anyways.
FAQ
What is conversion?
Conversion is the ratio of the number of people who completed the target action to the number of people who didn't (for example: visited the site, but did not buy or did not subscribe to the newsletter; visited the store, but did not purchase anything, etc.)
What is funnel drop-offs?
Funnel drop-offs are those moments when users abandon a conversion process on a website or via your mobile application which often indicate the areas where users are experiencing problems with your product or service.
What is the difference between drop-off rate and bounce rate?
A site's funnel rather follows traffic through drop-off rate which is the percentage of the exits from a page regardless of the users' prior activity on the webpage. On the contrary, bounce rate is the percentage of single-engagement sessions and is recorded only when a viewer exits from the page they landed on.