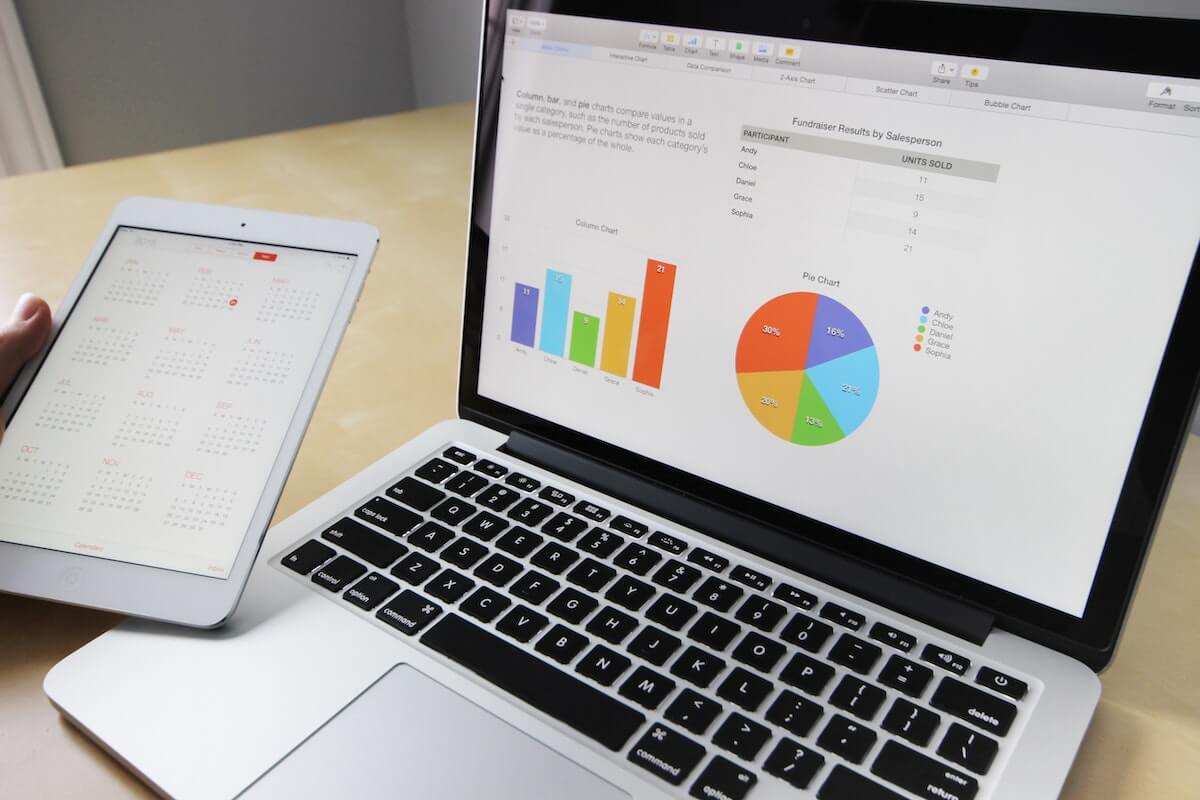 Sales conversion is the ratio of actual customers to potential ones. In other words, it's the proportion of those who bought a product or service, and not just inquired on them.
According to the recent Forrester research, 96% of people who visit a website do not become buyers (customers, subscribers, etc). Thus, it's no secret that most site visitors end up useless from a marketing perspective. How to fix that? Here are some recommendations to boost conversions and the ways to increase conversion rate. How to increase conversion rate?
Way 1: Analyse your customers
The one-size-fits-all sales model does not work. To define a unique approach to each group of customers, get to know your target audience better and, as a result, increase sales conversion, you need to segment your customer base.
Segmentation helps to understand who and what to offer. You won't need to rack your brains every time on how to convey your offer to customers. Simply apply a well-thought marketing strategy and conversion optimization tools.
Way 2: Apply segmentation tools
To work with targeted traffic, you need a set of special tools. The first is audience segmentation according to various specified parameters (most often by interests, geography, etc). The second one is remarketing (or retargeting) if you set an objective of returning the visitor to the website. Both are possible via Google Analytics, but you may use similar tools as an alternative or supplementation.
Way 3: Retain your current customers
It is also wise to keep in focus your current clientele and track the migration of clients from one group to another to make efforts to transfer existing clients to more profitable categories. In the end, it's cheaper to retain the customer than acquire a new one.
Analyze current customers not less than old ones and learn more about their activities even before the call. Segment your customer base by revenue, regions, purchases, and more.
Way 4: Analyse sales channels
To increase conversion, you need to analyze your conversion funnel and sales channels. Some products are better sold through the website, for others, you need a manager's consultation, etc. The basis of lead generation, as a rule, is not the whole 10 sales channels activation; 3-4 of them will be enough to make a greater part of the profit. Test different ways of communicating with customers, so you can find the most effective scheme for increasing sales conversion.
Way 5: Improve your website content
To increase conversion rate, it's wise to improve the way you communicate to your audience. The content of a web resource is a form of interaction with visitors. So, the efficiency of your business and boost of conversion directly depends on the accuracy and correctness of the information provided, completeness and reliability of product UX, quality and clarity of illustrations, powerful CTAs, etc.
Way 6: Improve UX
Particular attention should be paid to interactive elements, that is, those that will allow engaging the client more, to interest and provoke a response, continue communication after the visit, and help make a decision on the purchase. Interact via buttons, widgets, pop-up (pop-up window), banners, etc.
Buttons are often more attractive to users than simple links. They draw more attention, so they should be used to go to landing pages (landing page, registration, pricelists, shopping cart, etc.). These are the elements that call the user to action, so improve them.
Way 7: Act SMART
Set the motivation system as per your goals. Set them SMART. Look at which KPIs are suitable for your area, and be sure to include them in your strategy. Draw up your own sales plan for each manager, discuss it and come up with a balanced system.
Way 8:  Analaze transactions
Sales are not possible without multi-stage interaction with customers. A transaction is one of the obligatory stages, so its nature must be taken into account. For a full analysis, you need to track the flow of customers from A to Z.  End-to-end analysis will do.
Way 9: Apply end-to-end analytics
You may track the entire path of the user – from clicking on ads, for example, Google Ads, until the money gets from the buyer's account to the seller's one. Here, CRM data, data from advertising accounts, and statistics of web analytics systems, reports, and services are combined in one.
With the help of end-to-end analytics, you may understand which advertisements and traffic acquisition channels work best in conversion. Ideally, both types of analytics should be used, especially in eCommerce.
Way 10:  Improve SEO
Optimizing resource pages and improving the usability of conversion elements are a must. Establish a secure connection protocol on your web resource, which is of great importance for E-commerce resources in particular. Also, adapt your resource to mobile traffic. Don't forget about the UX, and SEO testing, funnel analysis, etc.
Summary
Improving the conversion rate is an inexpensive option than investing in attracting new customers. You cannot work at all with business efficiency, but then an increase in the number of customers leads to an increase in the number of dissatisfied and lost customers. And this is a wasted advertising budget, plus the spread of negativity about the poor proposition and the company performance.
Ultimately, even if you're achieving an average conversion rate in your niche doesn't mean you have to stay within that scale. This suggests that you have some space to increase conversions for growth and further development of your company. Apply the top conversion rate optimization tips to make the process easier and more meaningful. Feel free to use marketing tools to automate and optimize the work. This is exactly why you need to understand what conversion in sales is, how to measure and increase it.
FAQ
What is a good conversion rate?
An average conversion rate depends on the business service area.
So, for example for e-commerce, the conversion rate varies from 1.5% to 7%, and only 10% of top web resources reach the highest rate.
For B2B services, this figure may be slightly higher and amounts 2.5-12%.
And the highest rates are set by the financial segment web resources. Here, it values from 5% and reach 25% with the niche leaders that know how to increase conversion rates.
What is a conversion example?
For example, if you have up to 50 conversions from 1,000 interactions, your conversion rate would be 5%, since 50 ÷ 1,000 = 5%. That's the calculation formula.
What is a conversion strategy?
How to improve the conversion rate if not via the conversion strategy? A conversion marketing strategy is a digital strategy that focuses on increasing the percentage of site visitors who perform a specific action, called a conversion.