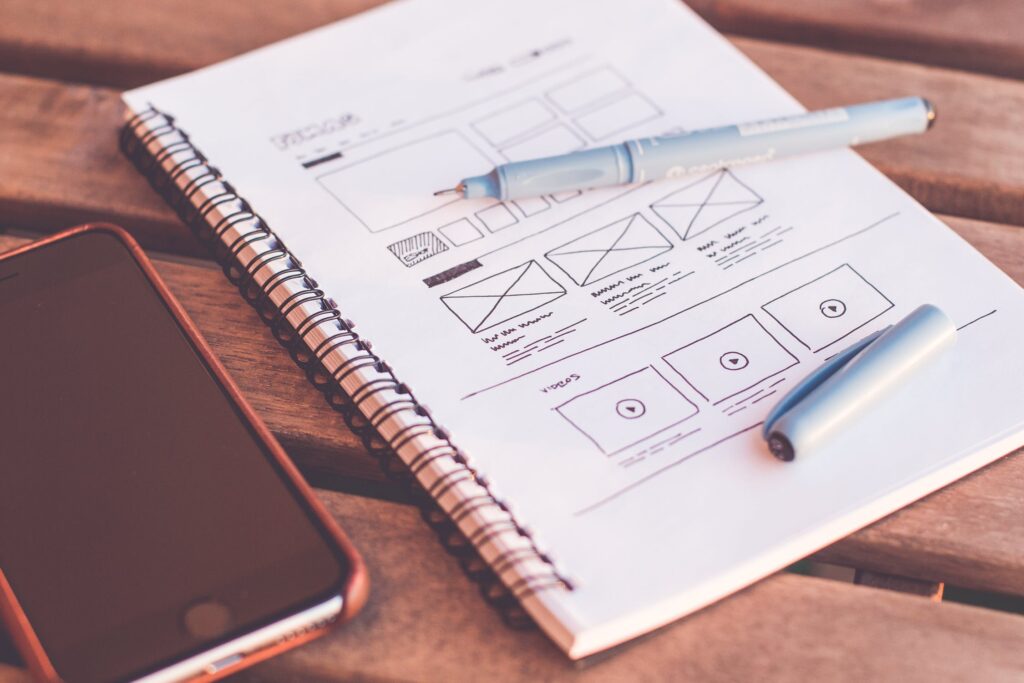 Landing page optimization is the fastest way to improve your conversion rate. If your landing pages are not optimized to run smoothly, all ads or other activities you apply will be more likely to fail. That's why you should pay attention to your landing page SEO optimization as soon as you have your website ready for the launch.
What is landing page optimization?
Landing Page Optimization (LPO) is the process of improving the overall performance of a landing page (increasing sales, signups, clicks, etc.) by improving various aspects of the page itself (copywriting, layout, loading speed, etc.).
In digital marketing, any landing page is a standalone web page that is designed to provide the user with a place to land on after clicking through from a web search, an email, ads, or other digital location. Every modern content strategy should include the use of landing pages to convert more traffic and increase conversions which makes landing pages a powerful part of any digital marketing campaign.
It doesn't matter if you visit paid ads, drive organic traffic, or engage in social media, eventually, you will be tuning your audience through a landing page (or several target pages) to make them convert and become customers. There are at least five goals landing pages help to achieve:
By definition, landing page improvement means you get more signups or sales. So optimizing your landing page is literally the equivalent of getting more customers for the same amount of traffic.
Other things being equal the more customers, the more money. If the landing page is doing the hard work for you, you will make a lot more money than if it just hit the gym.
Decrease customer acquisition costs
If your ads don't attract users, you'll pay more per purchase that's clear. Or you may simply not show up in search at all and risk losing out to a competitor who has optimized their landing pages.
Maximize your ads' cost value
Having a great page that converts well means you get the most profit for your ad budget spend.
Landing page conversion optimization is a non-static activity. This is an ongoing process. You make changes, observe the performance of the new page, and then make adjustments based on the results and repeat. Sometimes you can make big changes by redesigning or completely rewriting content, but more often just make small changes over time to slightly increase page performance and make it look natural.
Why should you focus on landing page optimization?
You can't launch a digital marketing campaign without at least one landing page, and the initial version will just be the best guess in many ways. You don't really know how good your page is until the sales numbers start rolling in. So every time you run a campaign, you will have one or more imperfect landing pages that are integral to the effectiveness of your entire campaign. In this context, landing page conversion optimization is not difficult, especially with effective CRO tools. You will also need to apply the best optimization practices to improve your landing pages and users' experience, and then you will improve your overall business campaign & increase your sales rate.
Before you optimize landing pages, identify potential problems
This process can range from fairly simple to wildly complex. If you want to dig deeper, check out the introduction to conversion rate optimization. Identify your problems using Google LPO manuals and follow recommendations. Apply marketing tools to help you get started for real.
Monitor your site visitors' behavior to see what's not working
Tools like Creabl has long been used to monitor what is going on out there on your website pages, Common mistakes like long page load times, broken links or typos, wrongly placed functional design elements, etc. can have a huge impact on your conversion rate. So, before you get started testing and tweaking, do a quick check to make sure you've checked all landing page best practices.
Landing Page best practices for improving conversions
Here are some of the landing page optimization best practices you can apply in your work at your website elements to improve the traffic, and so much more:
Study your audience
Landing page design is all about communicating with the user and conveying their value as quickly as possible. To do this, you need to design your landing page in a way that resonates with your target customer and is intuitive to their browsing habits.
Conduct surveys
Conduct a survey to get to know your existing customers. Ask them who they are, learn about their browsing habits, and find out why they use your product. This is the insight you can't get with analytics, but it's invaluable for creating effective landing pages that convert.
Consider users journey
Your landing page does not exist in isolation. This is part of the larger customer journey that needs to be considered when designing and customizing your page.
Pick the keywords
Make sure the message matches the buying intent of your ad groups and their keywords. Always consider keywords and the buying intent behind those keywords.
Conduct tests
You can test literally everything: title text, button placement, image selection, page length, and testimonial. Run A/B tests to see which messages work best for different ad groups, then apply what you learn from there. This simple action will have a huge impact on your conversion rate. Always test with the goal and hypotheses.
Use heatmaps
Heatmaps help you gain insight into user behavior on your landing page by showing you:
Where users click
Where do users move the mouse cursor
How far do users scroll down the page
If you've never used a heat map before, here is what a tool like this looks like in action:
Set KPI to measure results
Set smart KPIs based on the key indicators you measure. It goes without saying that when testing any part of your page, you need to track the results. Before optimizing a campaign, make sure all your conversion goals are set up in Google Analytics.
Test forms
You should test forms of different lengths. Nobody likes filling out long forms. The simple act of deleting a few fields on a registration form can have a big impact on the number of conversions you get. More fields mean more friction, but also more data. If your form field currently consists of 6 fields, removing multiple fields can increase your conversion rate by 4.5%.Review your form and consider what information you really need from the visitor.
Improve CTA
When it comes to CTAs, it pays to be as clear and directive as possible. Now is not the time to beat around the bush: if you want them to buy from you, say so in the CTA. If you want them to sign in, say so, etc.
Conclusion
If you need your company to be spotted by search engines and rated as the most useful for the audience, you need to seriously consider the landing page optimization checklist and use the best practices to improve your pages. Learn how to do that with us from our guide. Sounds corny but the fact is that you never know what works until you test it. So go ahead and start applying your landing page optimization skills instead of guessing what's wrong.
FAQ
What landing page optimization tools are available?
The fullest list of mobile landing page optimization and others will include Creabl, Hotjar, Optimizely, LeadPages, Popupsmart, CrazyEg, etc. The choice is yours.
Why doesn't my landing page bring in conversions?
This may happen in the case you push your company or brand instead of the specific benefits you offer to your customers. Your offer and all the content should be about providing value, not just selling your company. You need to build up credibility and highlight expertise before you try to sell anything to landing page visitors.
What is a good conversion rate for landing pages?
Across industries, it may vary, of course, but the average landing page conversion rate is 2.35%, yet the top 25% are converting at 5.31% or higher. Ideally, you need to break into the top 10% — these are the landing pages with conversion rates of 11.45% or higher.