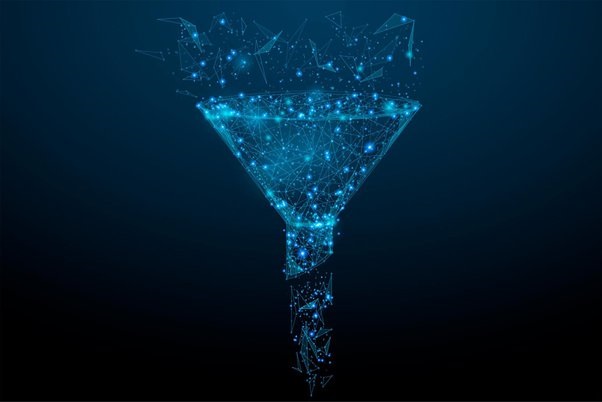 The truth is that both the marketing funnel vs. sales funnel should work together to gather as many leads as possible via the marketing funnel, grow your leads with both funnels, and then turn them into purchasers. You must constantly maintain and fuel your relationships with customers so that they return to you repeatedly via your well-thought sales funnels.
What is Sales Funnel?
A sales funnel is often referred to as a purchase funnel. It is the kind of data visualization that represents the customer journey, which depicts the whole sales process from A to Z, from awareness to action.
What is Marketing Funnel?
A marketing funnel is a wider concept, however, it describes the same your customer's journey with your business. From the initial stages when someone hears about and discovers your business, to the purchasing stage, marketing funnels rather map the routes to conversion and even beyond.
Sales Funnel vs Marketing Funnel: Difference
The key difference between a sales funnel vs marketing funnel is that marketing funnels rather advertise a product or service to provide the leads a reason to buy them. Meanwhile, the sales funnel rather deals with the leads, which come from that marketing funnel, and entice those leads to buy, not once, but as often as possible, turning them into regular purchasers. Your sales and marketing teams, as well as support, need the best strategies to be as productive as possible. Both funnels need to align to gather as many customers as possible, maintain, develop and improve, and then turn them into regular clients.
Sales Funnel vs Marketing Funnel: Similarity
The key similarity of sales vs marketing funnel is that ideally, they should tell the same story, though we know they aren't the exact same thing. In theory, we may distinguish the two funnel types like that: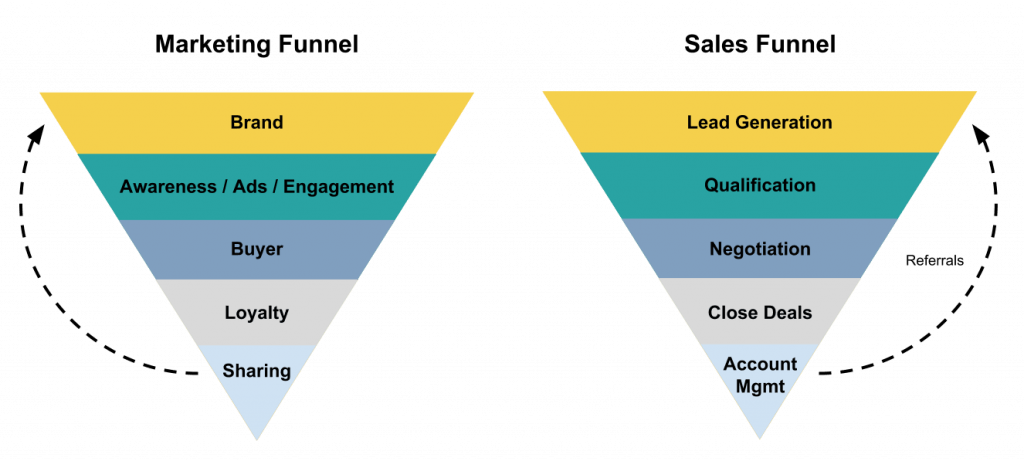 Marketing vs Sales Funnel
Here you may find a great comparison table of marketing & sales funnels and their similarities and differences. Enjoy it.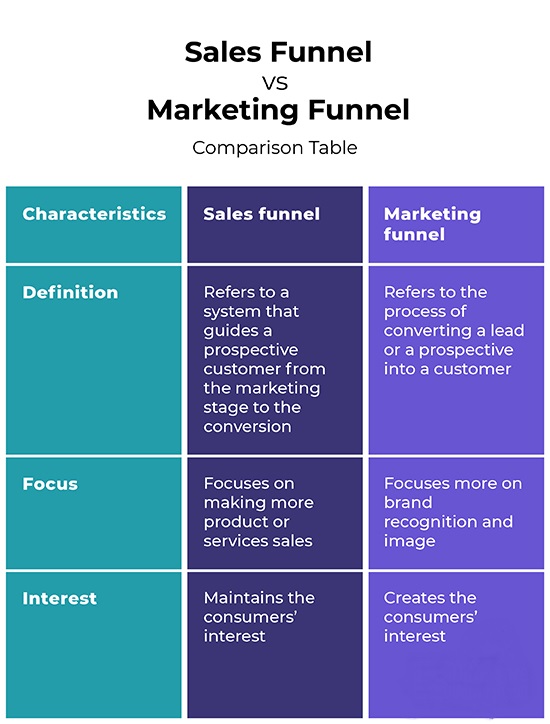 By analyzing the data, you may easily determine how best to influence or convince a potential client at each stage. Feel free to do it via Creabl tools.
Conclusion
Thus, the sales funnel vs marketing funnel by nature structures simplifies and quantifies each stage of the customer journey. They comprise the process of turning a potential customer into a regular client in terms of marketing and, accordingly, sales prospects. That is the process that goes from the awareness stage when a potential client learns about the company, to the purchase and repeat purchase.
The funnel is the main way for any business to model its marketing and sales system, which will make it possible to first connect to a potential client, and then generate leads and convert them into regular clients. Both marketing and sales funnels work together and create a single whole, so all their stages align and coordinate to achieve the ultimate success.