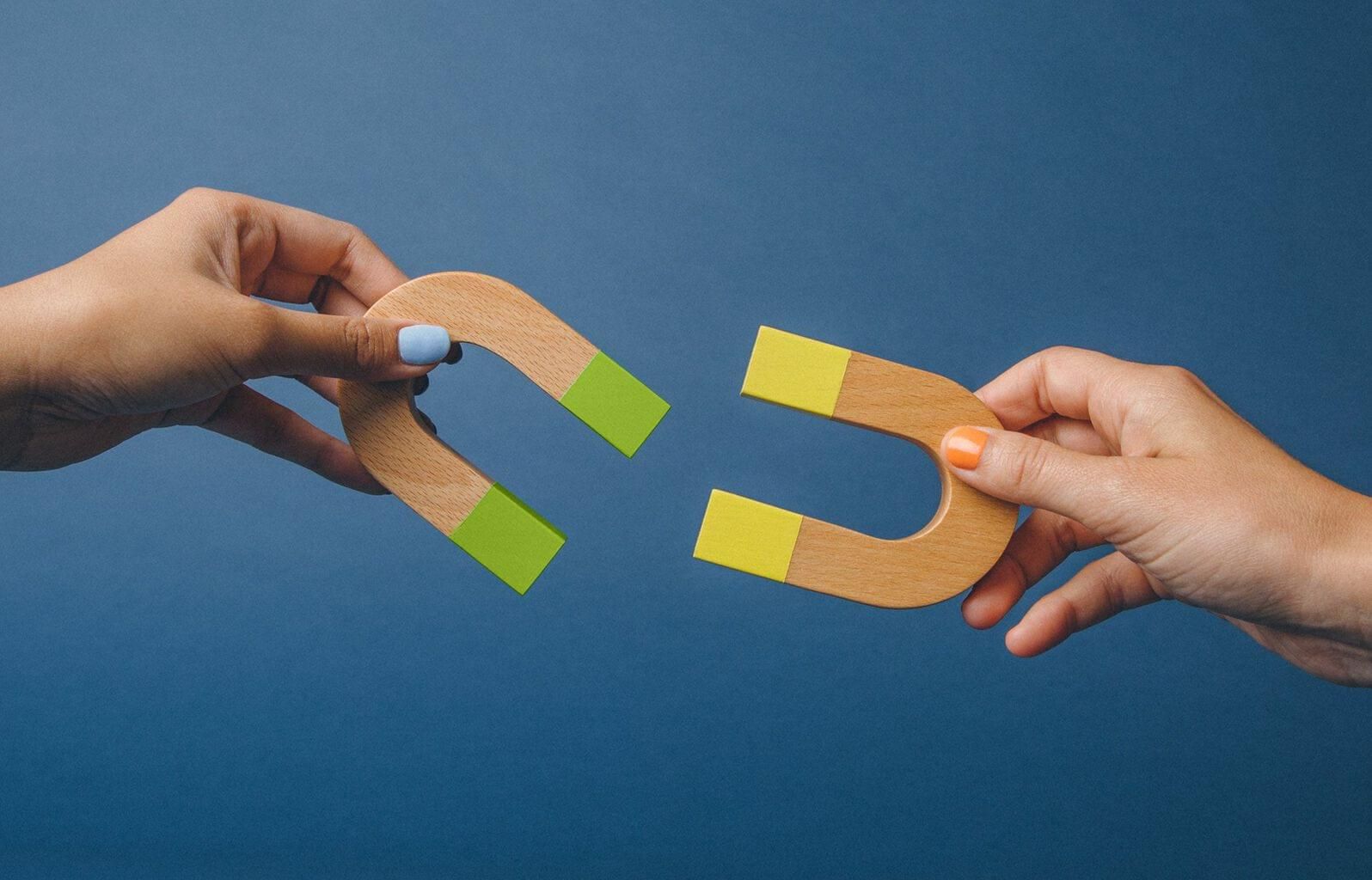 A lead magnet is accessible, available, and instantly downloadable content that you exchange for a customer's email. Creating and adequately posting such content while paying attention to website usability is one of the most effective ways to build a quality customer base. Let's check out some key lead magnet ideas and why they are a way for your business.
Why does every business need a lead magnet?
So, the lead magnet is a special offer that you promote to your target audience in exchange for their email address or any other data. As a result, you have a legitimate mailing list with contacts of potential customers and can build effective communication with them turning them into your business prospects. Why do you need to create a lead magnet? The main goal of the lead magnet is to get a lead (a potential client who fits the target audience of the company and is more likely to be interested in its product). Since the lead generation is further built based on the collection of a database of potential customers for sales managers and marketers to process, the lead magnet is here part of the strategy.
How does a lead magnet affect conversion rates?
The companies with the most successful of their lead magnet landing page may tend to convert at around 20-25%. So, applying of the greatly designed lead magnet may increase your website conversion. And the very cream of the crop may additionally achieve a conversion rate of 30% or higher if supplemented by follow-up activities and a well-thought promotion campaign.
What makes a lead magnet good?
Thus, to succeed in applying your lead magnets and raising your conversion rates, you need to design the magnet as per your marketing funnel, for the right (target) audience and use the best practices of lead magnet exchange. The best lead magnets tend to offer valuable insights, expert posts or articles, insider knowledge, or a quicker way to get something done, or some other creative and unique solution that may solve a real problem for people using it.
What is the perfect lead magnet?
What is a lead magnet of high value? A high-value leads magnet needs to have both a high perceived value as well a high actual value. Your effective lead magnet will work best if instantly accessible – it should be something that can be delivered right away. People love instant gratification.
Examples and ideas for high-converting lead magnets
There are lead magnet ideas that will help you create high-conversion campaigns. You can give each of them your personal value, from attracting to the demographics and characteristics of buyers attracted by your events.
E-books
This is a classic, proven lead magnet idea. It's easy to understand because most people have read an e-book at least once or twice and it's easy to put together. You don't even need to create an eBook from scratch and apply content repurposing. Consider compiling your most popular blog posts in an e-book format. Add a fresh introduction and conclusion, and you have a lead magnet ready.
Webinars
You may be hosting many webinars over the years. They are great for connecting with potential leads and customers, developing company culture, and engaging with audiences.
Infographics
Needless to say that infographics are everywhere. In fact, infographics can increase your web traffic by 12 percent or more. Up to 42 percent of marketing respondents report that original graphics are the most appealing to their audience. Be sure to publish infographics for free.
Video explainers
Did you know that nearly 30 percent of all Internet users watch YouTube videos? That's over a billion people. Of course, YouTube is not the only source for watching videos, so the percentage of Internet users who watch any kind of video is likely to exceed this number. The videos are breathtaking and exciting. They stimulate our senses more, which is why many people prefer watching videos rather than, say, reading a 40-page e-book.
Free demos
A free trial is one of the most effective ways to generate leads. If you don't have any other lead magnet ideas, use this one. Of course, this only works if you offer a membership site, software application, or similar product. However, a free sample or a demo version of your product may work with other products as well.
The importance of testing your lead magnets
A/B testing your lead magnets can help you determine which ones are generating the most leads. The A/B test presents two identical pages on your website to the same number of visitors. You only change one variable on identical pages, such as the lead magnet type.
For example, you might have one landing page promoting a free eBook and another landing page promoting a free demo.
The more you improve your lead magnets, the more qualified your leads become because you offer exactly what they need at the right time. But before you understand which type is ideal in your case, you will need to test several creatives as per certain marketing goals.
Lead magnets can work for almost all audiences, including B2B and B2C companies. They are powerful because they open the door for ongoing communication between the business and the lead making your content inbound which means the ultimate value for your prospect.
How to test your lead magnets?
Doing A/B testing manually takes a lot of time and effort, not to mention programming skills. Luckily, you can run A/B tests and track session results with a tool like Creabl. It will take on the hard work and determine the winner of your A/B test.
Unlike many A/B testing tools, you can run these tests on an iterative basis. For example, if an e-book wins in the first test, you might want to compare it to another creative. Set up another test and see which one collects the most clicks.
In order to test your lead magnets and better adjust them to your business needs, use the lead magnet evaluation checklist each time you come up with your ideas and design quality material for customers. So, when you check it out, pay attention to the following:
Solves a real problem,
It has a simple and understandable name,
It's easy to understand how to use it,
It's specific,
It's unique,
Easy to find and get,
Valuable,
Instantly downloads,
Mind that your lead magnet should also be able to demonstrate your business expertise on a high level or unique value proposition that will differentiate you from the competition.
Mistakes in creating lead magnets
There may be at least two vital mistakes that may affect your lead magnet design and its success. Here they are:
It's not interesting
The most common mistake when discovering a lead magnet is that it may turn out to be uninteresting or not contain any helpful information. That is why, for many people, lead magnets are of no use, and even if they attract someone, then the potential lead may get disappointed right from the start when they study useless material. Of course, your lead magnet template should be designed to engage.
It's not useful
The lead magnet should be useful to your audience. It should not be very voluminous, but at the same time it must necessarily bring quick benefits: give some very effective steps so that the client can immediately apply them and get the result. To create a really good lead magnet, you need to understand your target audience: what they want to know, what pain points it may remove to make their life easier, etc.
How to distribute lead magnets?
The truth is that your lead magnets may be distributed in many effective ways. So, you may consider delivering them in a few different ways, with the most common being, however, as follows: posting the file on your website page that's accessible once someone provides their email address or other information. Send the file where they can find the content to the person once they provide their email address.
Conclusion
A lead magnet is a piece of high-value content that companies use to gather leads. The business asks the visitor to provide contact information, such as an email address, in exchange for a lead magnet. Creating a lead magnet to find the best prospects is a question. Discover which ideas will increase conversions with us, and apply tools to optimize the work. A/B testing answers the question of which lead magnet will work for you. So, feel free to create several lead magnets and then compare them to each other. Use a tool like Creabl for stress-free website analysis, and make sure your results are as accurate and efficient as possible. Good luck!