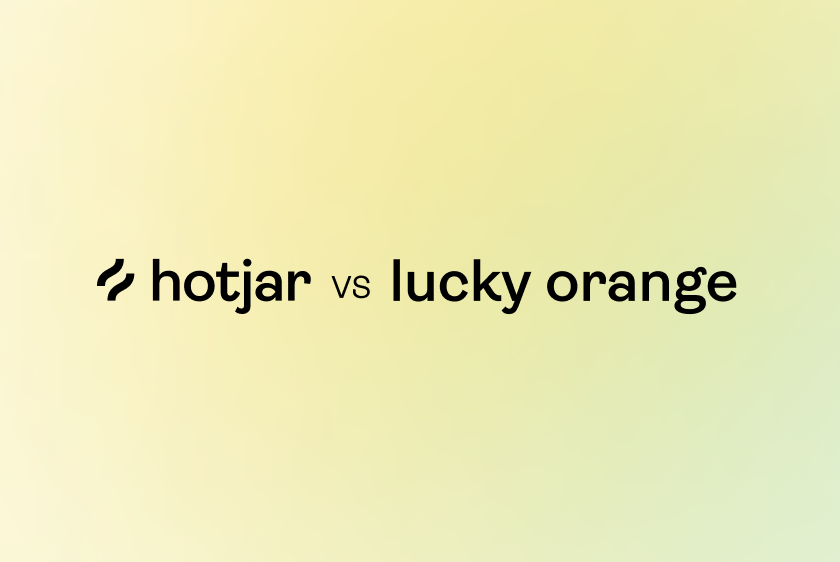 Just like Qualtrics vs Medallia, Hotjar vs. Lucky Orange overview will help you to understand the services better and pick the right one for your work. Or both. Using a heat map, you may learn more about user behavior on your website or online store pages. Or identify the issues and give usability support directly to individual users. This way, you may optimize your website design to improve consumer behavior and so much more.
What is Hotjar
Hotjar provides a heatmap solution for website analysis. This platform effectively understands user behavior on your website and helps you to improve the user experience. Hotjar will not replace Google Analytics, but rather a great tool to supplement the good old GA.
What is Lucky Orange
Lucky Orange is another tool that helps online businesses identify the most critical issues and give profound usability support directly to individual users. Their tools are valuable to support teams that need to see what their users are seeing and chat with them in real-time
Hotjar Functionality
By purchasing access to the Hotjar service, you have the opportunity to work with several tools at once: click and scroll maps, videos of user behavior on the site, sales funnel analytics, etc. The heat map, like many other services, is thermal and conveys clickable website elements using a color scale. When you hover over the colored symbols, you see the percentage of impressions in the selected area relative to the entire page.
The scroll map works on the same principle: the most viewed parts are indicated by the hot color, and the most distant parts are indicated by the cold one. The special features of this product include a tool for working with the analysis of the sales funnel (thanks to it, you can analyze user actions from entering the site to the moment of payment).
You can also set up a window on your site to communicate with visitors (or, for example, contact users who linger on a particular page for an uncharacteristically long time) using the Hotjar heat map of clicks.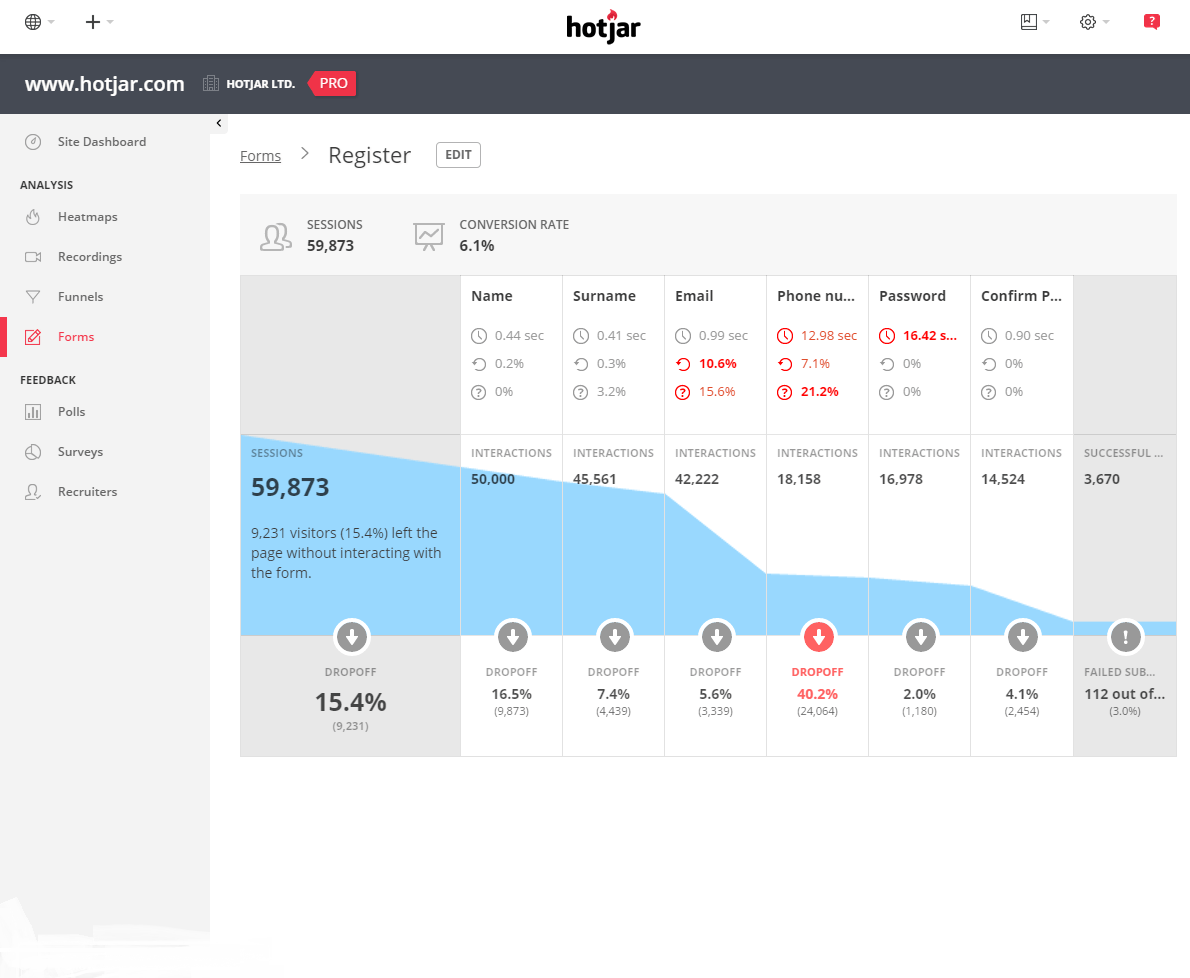 Lucky Orange Functionality
The heat map of clicks for the LuckyOrange website is a unique tool among multi-tools. In addition to a heat map, a video recording of page views, a scrolling map, form analytics, and a geotargeting filter (segmentation by traffic from different countries), this service also offers a chat for communicating with visitors to a web resource and a form for conducting surveys. LuckyOrange is fully CCPA and GDPR-compliant as a service provider and data processor.
How is Lucky Orange different from Hotjar?
The LuckyOrange website click heat map doesn't just take a snapshot of a web page as many other services do, it creates an interactive layer for viewing data. Thus, it is one of the few services that take into account the interactive (dynamic) content of the interface. Thanks to the Lucky Orange click map, you don't have to worry about collecting clicks in menus, folders, or other pop-ups.
Of all the features of LuckyOrange, the chat feature is very different. Being able to guess what your users need and respond with custom responses is great. After all, it's always nice to be able to provide personalized attention to users.
Alas, HotJar's heat map doesn't count clicks on dynamic objects (although today many sites use interactive elements to attract the attention of visitors). Also in Hotjar, you won't find the function of filtering clicks on traffic channels. There is also no way to set up custom tags to track specific routes of visitors to a web resource.
Hotjar vs Lucky Orange feature overview
There are both benefits of the click maps from the LuckyOrange platform, other features, and Hotjar functions that are quite similar but each has specifics that may become decisive ones for choosing it for your business goals. Let's revise the features of each.
Hotjar features
Hotjar has seamless integrations with the following services:
Hubspot
Segment
Omniconvert
Optimizely
Therefore, if you are using any of these programs, then you can integrate all the heatmap data from the website into one program. With Hotjar you geta large number of interesting charts, a convenient format for submitting statistics on a live site, and it's easy to use, and cost-effective, given the number of different tools in one.
Localization: English interface language (there are 40 languages, but they are only available for built-in tools. For example, a pop-up window for conducting surveys, etc).
If you decide to work with the Hotjar website, you should mind that the statistics are not collected in dynamic objects, there's no segmentation by traffic channels and the data storage is from 3 months to 1 year only.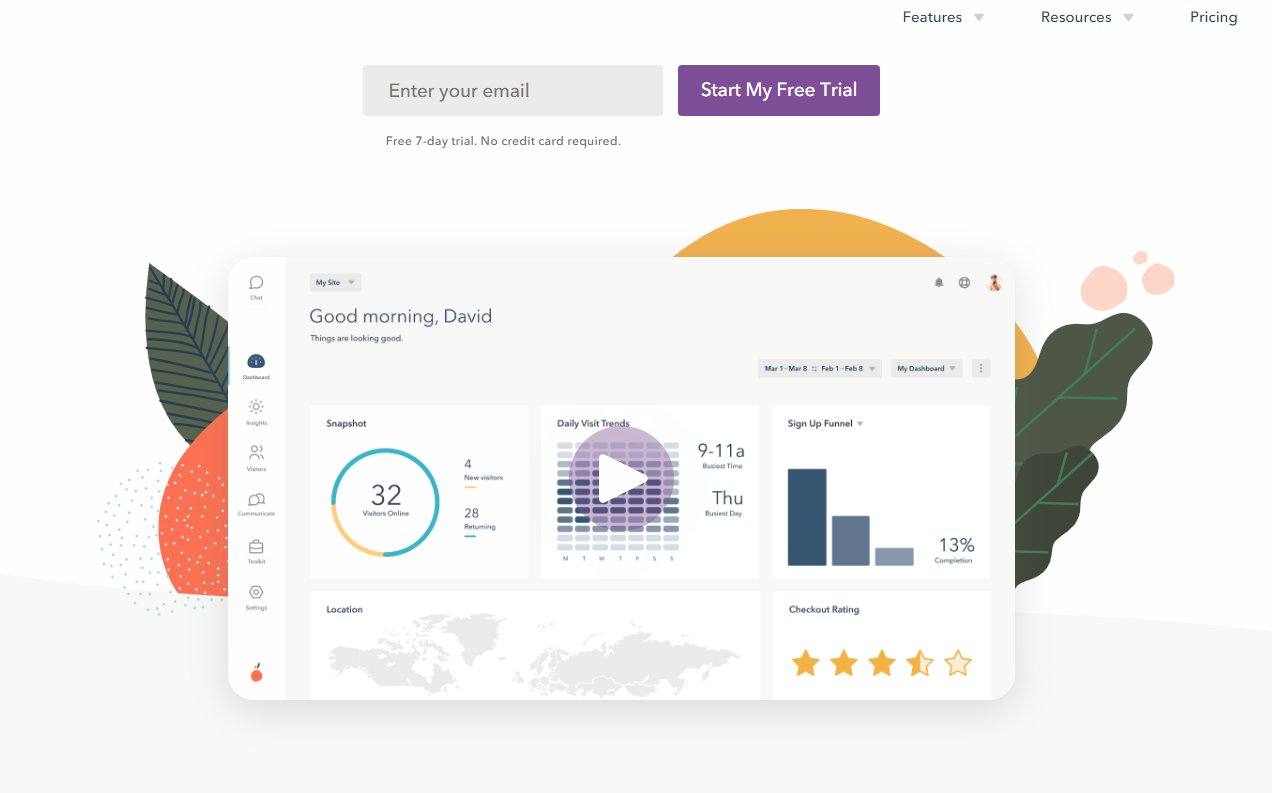 Lucky Orange features
There is a click-tracking function based on geolocation. There is a metric that allows you to analyze clicks and clicks on interactive elements (menus, banners, etc.) However, they are having incomplete localization of the service (working windows only in English). There is no application on the phone, which makes it impossible to view statistics from a mobile phone. Also, it takes a long time to process clicks from mobile devices and the service does not track links and buttons that are open in another browser tab.
Hotjar vs Google Lucky Orange key differences
Well, the key differences will lie in the fact that Hotjar is designed to give some useful insights about user behavior and to display all the businesses selling online how to create a smoother customer journey to improve the overall user experience. Lucky Orange provides behavior insights too, but is more focused on real-time intervention and live support for individual users. Generally, both services are similar to use.
Conclusion
Lucky orange vs Hotjar review will be useful to look through and get a first glance of what the platforms are generally used for. Your site and user data are safe with Hotjar or Lucky orange platforms. There are a number of steps they take to ensure you are the only person who can access your site data and that your users' privacy is respected, that you are provided with the features you need to analyze your business site and improve its performance with the tools represented on the platforms for data collection, customer experience analysis, click tracking and so on.