Smart visitor tracking for your product
Understand your visitor's habits, track their paths, create cohorts
Timeline of every action they made
Track every single action your visitors take on your website. Use this data-rich information for further sales or marketing efforts.
Analyze product usage in details
See how your users from particular cohorts behave, what they do, what they use. We'll bring you all the data about them in order to help you make measured decitions. We can tell you, for example, how many sessions they went through before they made an expected action.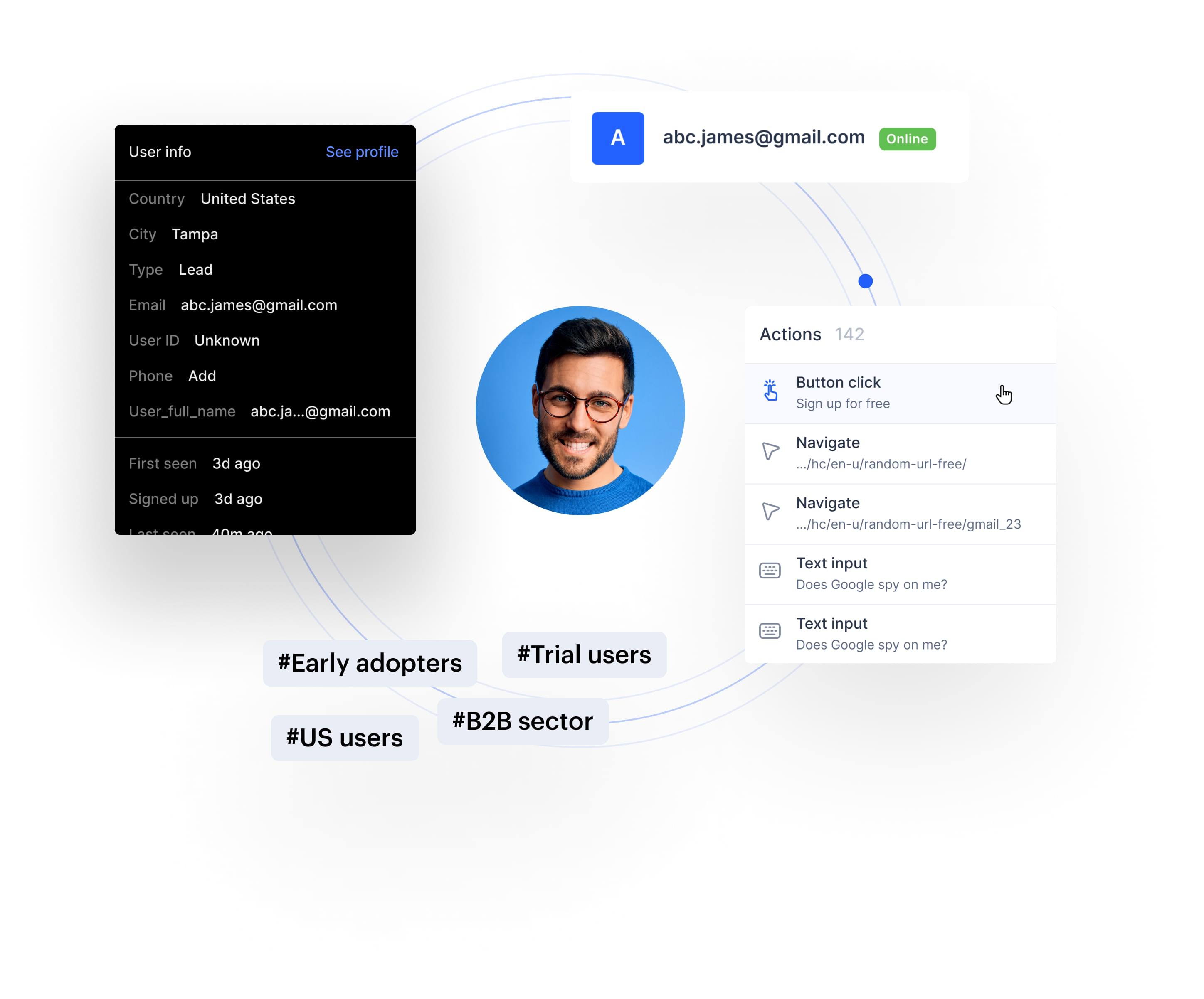 Register for a live demo
Join us for an interactive, introductory Creabl demo. We'll work together to create product metrics, then build and visualize them in real time.
360° user overview to see a big picture
See real-time data and all the historical interactions a customer has had with your company — all data about behavior, events, cookies, cohorts that they bolong to, location, operational system, and browser in one place.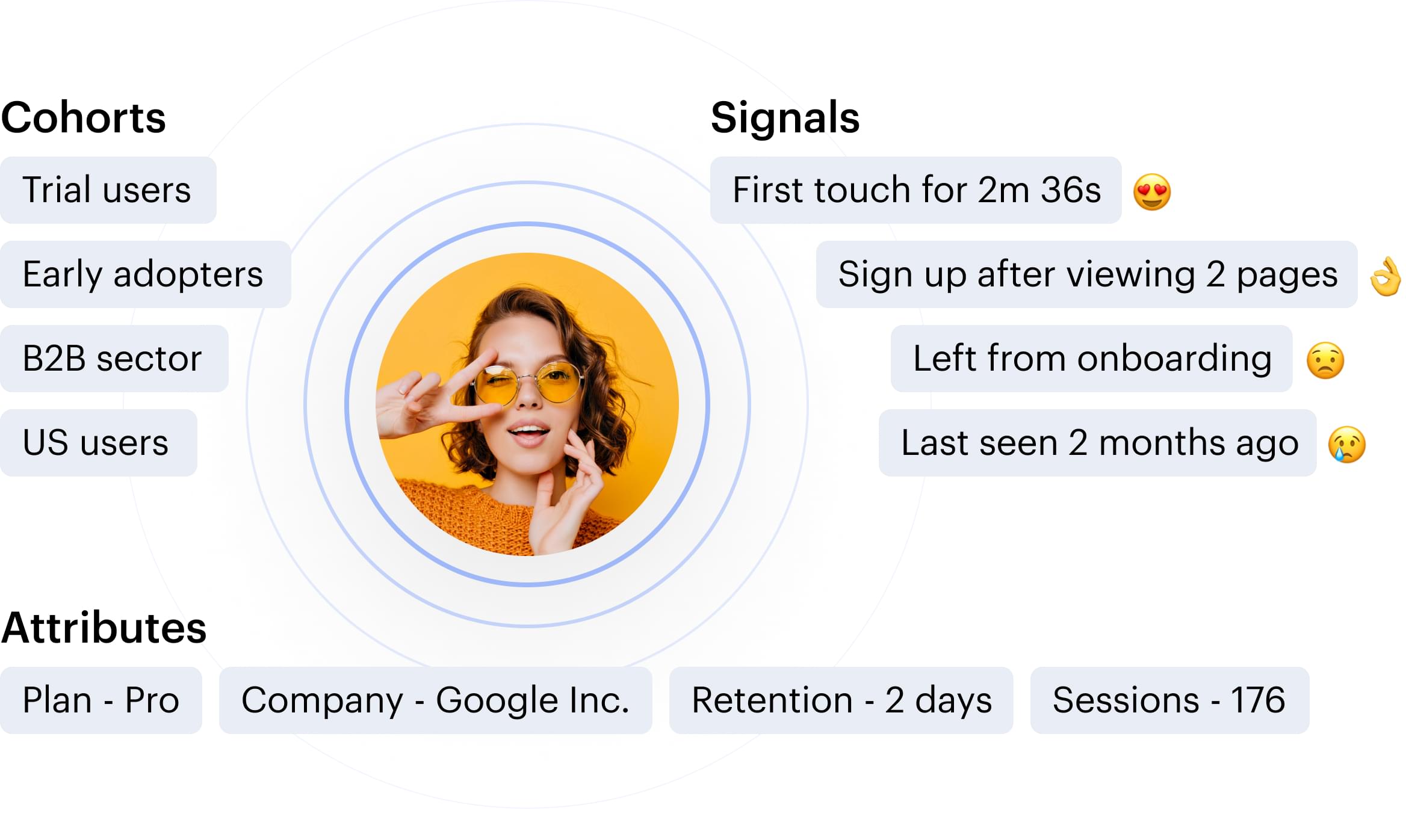 Tracking from the very first visit
Don't watch individual sessions, look at journies instead. Since 1 conversion is scattered across multiple sessions, optimizers should look at the collective journey, instead. With Creabl, you can analyze cumulative journies across segments of choice (converters from USA on iOS, non-converters from UK and many others)
Need a consultation?
Join us for an interactive, introductory Creabl demo, during which one we'll talk about your business and how we might help.