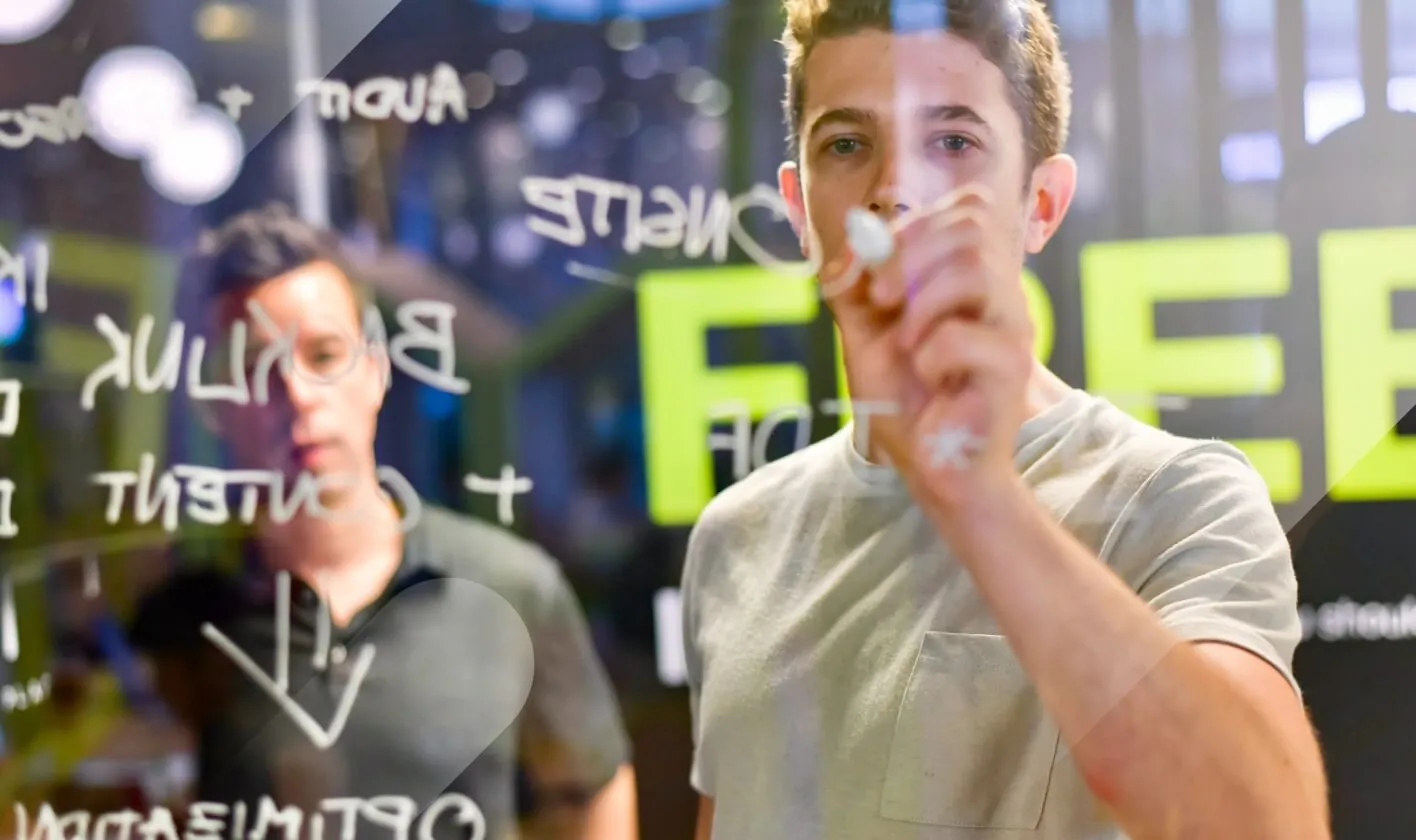 Understanding funnel conversion gives you the evidence of weak points in the chain visitor – lead – buyer and helps to eliminate them. Conversion funnel optimization and further funnel analysis will help you succeed to the utmost.
What is a conversion funnel?
Here's another conversion funnel definition.
A conversion funnel is a visualization of the journey that a customer goes through from the moment they first notice a product to the moment of purchase e.g. conversion. The classical model, invented a hundred years ago, consists of four consecutive steps: attention, interest, desire, and action.
Main Elements of a Conversion Funnel
Despite the fact that in practice, the conversion funnel can be more complicated, the point is that the process of attracting, retaining and moving the buyer to the final goal – conversion remains the key element.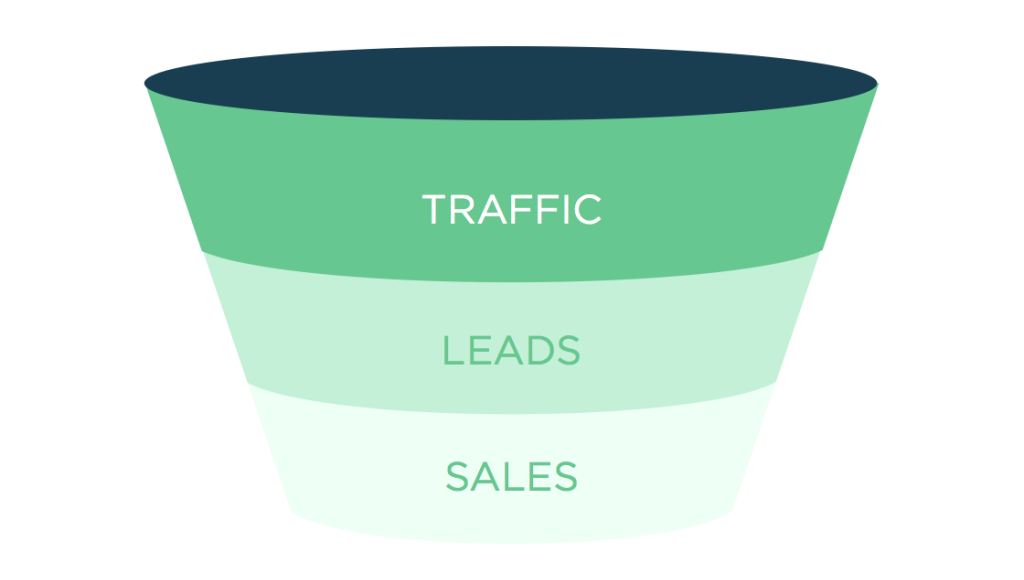 To pass through the funnel stages, pay attention to the following:
Objective #1: Define your buyer persona and their problems.
Objective #2: Create an offer highlighting your solution to your buyers' problem.
Objective #3: Create a good story all around your offer.
Objective #4: Build a seamless path for your buyer to discover that offer and get the problem solved.
Conversion Funnel Stages
The so-called goal funnels (or conversion funnels) in marketing, are simply nothing but a sequence of action steps that your leads should go through in order to convert (e.g. buy one of your products or services).
Before you dive into some of the conversion funnel mediums and channels,  you are more likely to move people through the four well-aware stages of the funnel which are: Awareness, Interest, Desire/Decision, and Action.
Analysis of Conversion Funnel
Funnel analysis is an essential part of your marketing success analysis. It's the process that enables you to map the website visitors' flow that result in conversions or signups to a set of specific funnel steps you set during your funnel optimization. Businesses need to use funnel analysis to track the user journey throughout their website, in order to optimize it, and see how many visitors end up in each stage of the funnel or how many dropped.
How to Optimize Your Conversion Funnel
The marketing conversion funnel may be optimized to improve future success each time you analyze the data retrieved.
1. Create informative content
According to a study, there is a 131% chance that a customer buys a service or product from you if you provide quality and useful content that answers all customer questions.
When you create great content that helps those who are currently looking for solutions to their problems, you position yourself as an expert, and this increases the credibility of your resource because it is rated as useful.
2. Apply powerful CTAs
You need to use well-defined CTAs (calls to action) that can motivate a potential client to take the action you want them to immediately.
3. Distribute your content throughout the sales funnel
Your potential leads may be placed at different stages of the sales funnel. Distributing content across the funnel helps you make sure you're providing these leads with the content and solutions they may need to push them and never let them drop out.
4. Try omnichannel marketing
Emails are still delivering amazing results. However, some of your customers would prefer to receive updates, offers, and related content through other communication channels, such as individual messenger chats, etc.
5. Work with media
Once you've got a potential client's attention, you need to work hard to keep that attention and stand out from the rest. One of the best ways is to apply engaging media to help potential customers explore and better understand your products or services from other channels rather than your inside resources.
6. Allow customer-generated content
Reviews, testimonials, and customer stories are all user-generated content. Trust plays a huge role in a successful website conversion funnel and sales funnel. After all, building any relationship is usually based on trust, and it's important that you can inject evidence of your trust into the funnel.
7. Redirect your leads
Companies that redirect sales conversion funnel leads through social media ads and other content not only increase conversion rates by 30-50%, but also increase repeat purchases.
Final Word
What is a conversion funnel? – It's an ideal instrument for achieving your business goals if applied wisely. The customer conversion funnel is not only a scheme of the buyer's movement from the first click to the purchase. This is a powerful marketing tool. The process of customizing a sales funnel for the goals and characteristics of a business involves selecting and testing different methods to attract potential buyers and increase profits. So, feel free to use Creabl and vary with your approach.
FAQ
What's the first phase of the conversion funnel?
What's the first phase of the conversion funnel? – It's awareness. The first step to take in your conversion funnel will always be to at least pull visitors in. As the stage name suggests, you may do it by raising awareness of your brand, business, services, and products.
What is a lead conversion funnel?
A lead funnel is the visualization of the process when a potential customer becomes aware of your brand, service, or product, expresses interest, and then proceeds to move through your funnel to already become a paying customer that is to convert.
What is a good conversion rate funnel?
According to Adobe Digital Index 2020 report on consumer electronics, an overall average funnel conversion of most industries is around 3%. A good visit-to-lead conversion rate is 3.1% to 5% as to other researchers. Really, anything over 2% is already a great result.