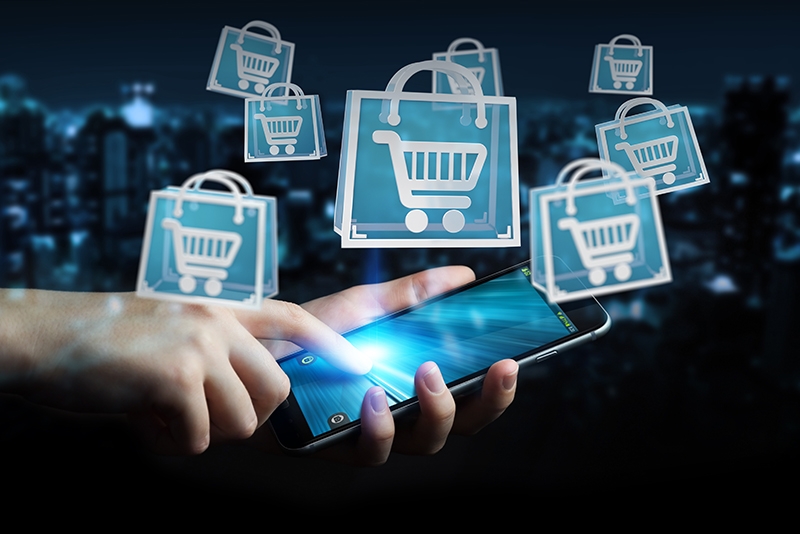 An eCommerce conversion funnel helps online store owners understand better their visitor's customer journey. It's an extensive series of stages that proceed through time: from learning how your website visitors move through your conversion funnel to analysing what you may optimize to make improvements. Now let's find out what you can do to understand the journey better and optimize it to your business success with the eCommerce funnel.
Ecommerce conversion funnel, what is it?
The eCommerce conversion funnel is a business process that allows you to turn a simple visitor into a regular customer by going through several marketing stages. So, in the world of eCommerce, through a series of steps, visitors may get from the moment they landed on your website to the moment they converted, which typically means they've purchased something.
How important are the sales funnel in eCommerce?
Your eCommerce website visitors must go through a journey that can help or hinder their chances of conversion. That's why the e-commerce sales funnel is analyzed as per sales funnel conversion rates. This allows you to target your marketing goals towards customers at different stages in a better way.
With the funnels' help, you may send a variety of messages top your customers at each level, and provide them with the data they dramatically need and the guidance to help them step closer to what they want – make a purchase decision. Basically, if you do it effectively, you minimize the difference between the funnels' top and the bottom, prevent drop-offs and organize a smooth journey which is a top-notch UX.
Building an optimized eCommerce conversion funnel
Typically, while building sales funnel, marketers may think in terms of the top of the funnel, mid-funnel, and lower funnel stages to optimize the process.
Top of the funnel
The top of the funnel is the first stage of the customer's journey. It describes the point when a prospect lands on your website for the first time and needs to form awareness. They are just starting to know about your service or product but don't really know how it works, etc. Landing pages or contact forms are usually the first points of contact that new visitors usually have to interact with while on a site. Getting your landing pages with well-thought contact forms ready will guarantee you a smooth start.
Mid-funnel
This is the point where marketing and sales meet and their activities may overlap, where funnel leads can be refined. This is also the point of the funnel, where all marketing efforts aim to help the sales team prioritize their time by means of providing clear, accurate & timely information on each lead. Here you need to scope calls-to-action with precision to move readers beyond the mid-funnel stage potential. And also synchronize the teams to keep them on the same page with the data presentation.
Low of the funnel
This is the decision stage of the buyer's journey, where people from your audiences are making their final efforts before the final choosing what brand they will sure become a customer of and consequently – buy from. Each stage of the marketing funnel plays a key role in the process of turning a new lead into a loyal customer, but getting users to the lower stage means having them hot enough to buy and return. Timely follow up, great customer support, and other measures will do.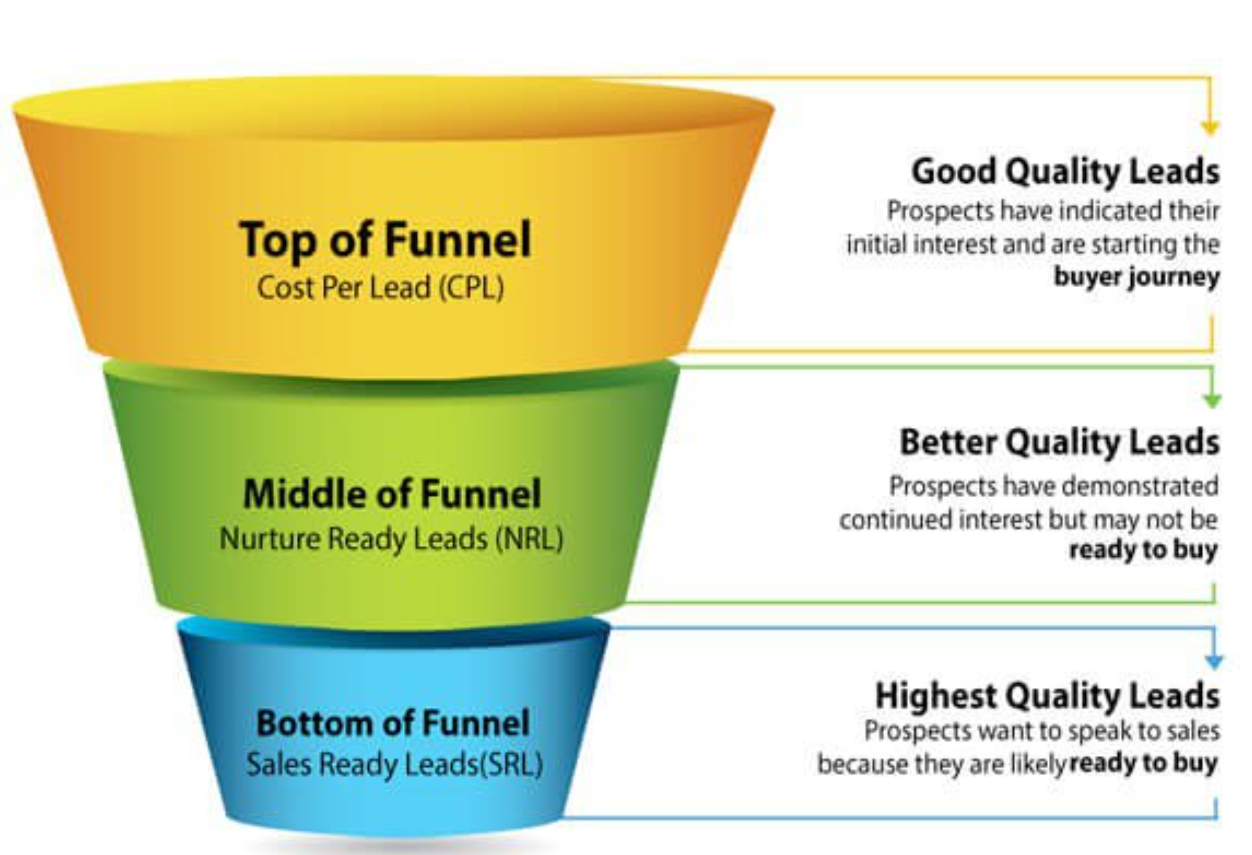 Secrets to getting more conversions on your eCommerce offers
Below there are some ideas to increase awareness and convince your audience to convert your offers.
Analyze and optimize your target pages
For an e-commerce website, its normal to include the homepage, product pages, and category pages, depending on how many products it sells, etc. You will have more landing pages if you sell hundreds of products than if you focus on one or two iconic products. It's better to restrict access to the target pages in the first place. Take into account both SEO and UX so that Google tracks your traffic and directs the visitors to find your content engaging and leading them through your funnel.
Analyze and optimize your forms
Intended customer forms can increase or decrease your conversion rates. If people don't want to fill out the forms, they won't. It is so simple. In e-commerce, forms are more often used. It doesn't seem like a lot of work to fill them in but is you want them to have your lead magnet, discount, or product, you should develop a well-thought form not to waste their time. Reduce your forms to the highest score. If you only need an email address, just ask for it. Do not require the prospective choice of your name, location, or beyond any unnecessary information.
Analyze and optimize your payment pages
Remember about the cart abandonment. If you have 15 percent of your visitors in your cart, but they're only really paying 3 percent, you're losing a lot of money. Offer more payment options, take advantage of two-page payments, and add progress bars to make consumers feel more secure. Add trust values ​​to show that you care about privacy and security, and don't add unexpected checkout fees.
What are the most important KPIs for product managers when optimizing your eCommerce funnel?
If you want to improve your eCommerce conversion funnel even further, you need to keep track of key performance indicators (KPIs) all the time. These metrics show how your optimizations are performing.
There are dozens of KPIs out there, but tracking them all can make you feel like you're swimming in data weight loss. Nobody wants this. Instead, keep an eye on the following metrics, which are found to be more helpful when it comes to measuring the effectiveness of a conversion funnel.
Traffic
No one will get into your conversion funnel if they don't find your business. You can drive traffic from numerous sources – social media, search, email, etc., but you want your traffic to grow steadily.
Pay special attention to the origin of your traffic. If you're getting high search traffic, spend more money and marketing time on content creation and SEO. Maybe you get a lot of traffic from Twitter, so tweet more often and add more value to every tweet.
Conversion rate
Sales funnel conversion rate tracking shows how well your audience is receiving your offers. This can be the main magnet to convince people to sign up for your mailing list or a discount to drive a sale.
The lower the conversion rate is, the worse the work of the site or online store is. In this case, conversion optimization is carried out. It includes various improvements, materials, and other activities through which you can improve the interaction with the visitor and increase sales.
Tracking conversions across all offers will help you better understand your audience. Try different suggestions to see which one appeals the most, and then apply the best practices.
Bounce rate
Your bounce rate measures how many of your site visitors have left your site after visiting just one page. You can reduce your bounce rate by introducing more incentives to visit other pages.
If you have a high bounce rate, focus on improving the stickiness of your site. Include lots of internal links to other sites on your page, as well as CTAs for various offers.
Sales
Sales rate is another important metric to follow. It doesn't matter if your site attracts hundreds of thousands of visitors every month. If you don't convince them to buy, they will drop off.
Ideally, sales increase over time. You may have some declines due to factors beyond your control, such as the seasons, but you want an overall upward trend. If it doesn't work, focus more on the low stage of the conversion funnel.
Abandoned cart
You'll also want to know how many people have put items in their shopping carts and then exit the page without ending the purchase. A high cart abandonment rate indicates a checkout issue.
In addition to improving the checkout process, consider sending order cancellation emails. If someone leaves your site without purchasing the items in your cart, send a reminder notification. Invite them again, perhaps with a discount code, to claim lost sales, etc.
See how your users interact and optimize your conversion funnel.
How to optimize your conversion rate?
Conversion rate optimization is a set of measures aimed at increasing the conversion of an online store, commercial or non-commercial site. This allows you to correct common errors in visitors' interactions and improve the process of interacting with them.
Use CRO tools
To optimize the conversion rate, set sales funnel conversion rate benchmarks, apply modern solutions and special services for funnel building, CRO, marketing analysis, and similar, such as Creabl, Conversion Voodoo, BuzzSumo, etc.
Create user-friendly navigation
Shorten your forms. Simply and clearly describe the essence of the website. Track how people interact with your site to improve UX. Use videos. Guarantee positive customer experience and results.
Test your offers
Conduct A/B testing of your content including forms, etc. Add/remove live chat to out the interaction, increase trust and remove friction. Change your call to action (CTA). Work on your headlines, etc.
Include social proof
Work with the right leads instead of a lot of leads. To create positive associations with the product, prepare a section with reviews, think about objections and prepare detailed answers and organize effective feedback.
Improve support
Improve support with live chat, and inform how you are moving on. Compile a price list. Establish a direct relationship with the business owner in the most urgent cases.
Apply automation
With the help of an automated system, you can:
Save time looking for b2b leads.
Generate more prospects (or leads).
Get new customers for your products/services.
Collect payments 24 hours a day, 7 days a week.
Educate the target audience on a topic related to your niche.
In this case, you'll look at how to create an effective sales funnel that runs on autopilot and increases your sales without any frequent manual setups.
Learn how your users interact and optimize your conversion funnel
There are many ways to check out the interaction and get insights on sales to funnel conversion  & create valuable user behavior reports to understand page performance via user tracking tools that you can run on Crazy Egg, Creabl, HotJar or similar  A heatmap, for example, may show where your site gets the most engagement with color concept. Warm colors indicate strong commitment, while cool colors indicate the opposite.
Conclusion
An eCommerce conversion funnel can be tricky, but armed with the right data, it can improve user experience and increase sales in few steps. Therefore, constantly collecting data and conducting tests will be a way because it allows recalling all four stages of conversion.
Optimize your target pages for each stage & action. When creating an ecommerce conversion funnel, define your customer journey, create funnel stages and determine the point at which the visitor becomes a lead. Use CRO tools to make better decisions about your email marketing, social media marketing, content marketing, and more. Finally, track the key performance indicators that are important to boost your conversion funnel.  With all of this in mind, you can gather more data with Creabl user reports, recordings, etc.