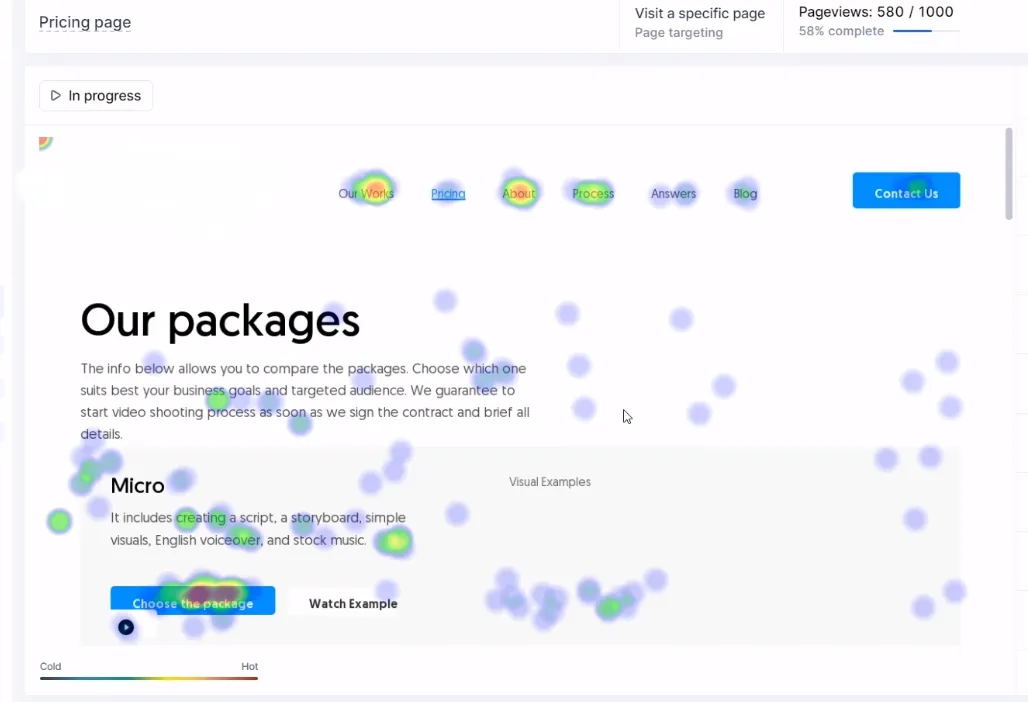 Heatmap technology is the basis of one of the leading website heatmap tools created for digital and content marketers and others working on website & conversions improvements. It shows the most incredible efficiency in the range of website optimization cases. Let's see why you should use them in your business. 
What's the Website Heatmap definition?
Heatmap is a way to visualize statistical data about a website using a color palette. It allows you to track current trends, evaluate landing page optimization, and identify objects that attract the most attention from users. Heat maps are used by many professionals: digital marketers, sociologists, engineers, and researchers for comparative analysis of statistical data & effective feedback.
How does Website Heatmap work?
The heat map operates based on data that is received from web resources. First, it performs a statistical slice of the webpage, which, after loading using JavaScript, redirects to the Heatmap service. Based on the received data, a map of all site elements users work with is formed. The service then collects data on visitor activity. As soon as a new user starts interacting with the website, the information about sessions is entered into the created heat map.
Types of website heatmaps
There are three major types of heat maps for websites: click maps; link maps; scroll maps.
Сlickmaps
A click map is a type of heat map for websites that may display where your users click their mouse cursors on their desktop device or where they tap the screen on mobile. Click maps may help website owners to track their on-page user engagement, clicks on buttons, links, images, etc.
Link maps
Link maps are often used in link analysis to display the relationships between the locations. They may show the relationships without any helpful direction (spider lines) or targeted directions (flow maps). These connections may also display relationship magnitude, such as phone calls number between locations, for example.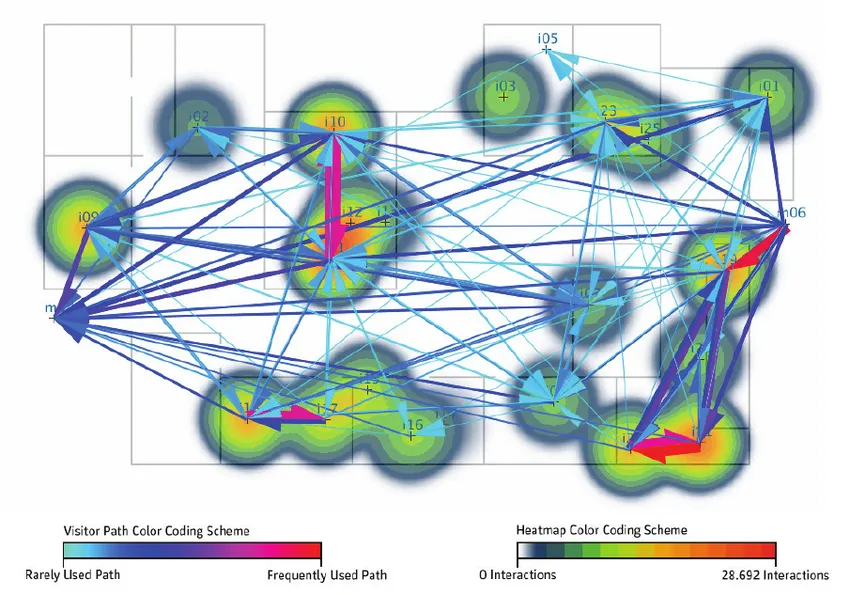 Scroll maps
A scroll map is another heat map tool that is designed to measure the average fold on a website by automatically calculating and visual depiction of where people scroll the most, for both desktop and mobile users.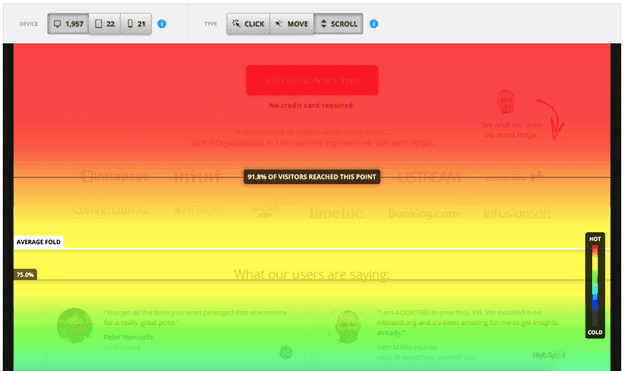 Why should you use a website heatmap?
The truth is that the same website heat map software may help you with SEO analysis and, statistics, data visualization so that the website's performance may improve over time. Heatmapping makes optimizing the website more accessible and assists SEO specialists in achieving their goals faster and more efficiently, alongside CRO work improvements.
It is useful in content marketing. With the help of a heat map, the optimal content size and winning positions for the placement of CTA buttons are determined.
Using a heat map, you can test and select different landing options, and determine the effectiveness of the location of site elements and CTA buttons via A/B testing.
Redesign works will improve. With the help of heatmap software, you can track user behavior at each stage of the redesign. This allows you to evaluate its effectiveness compared to the previous version.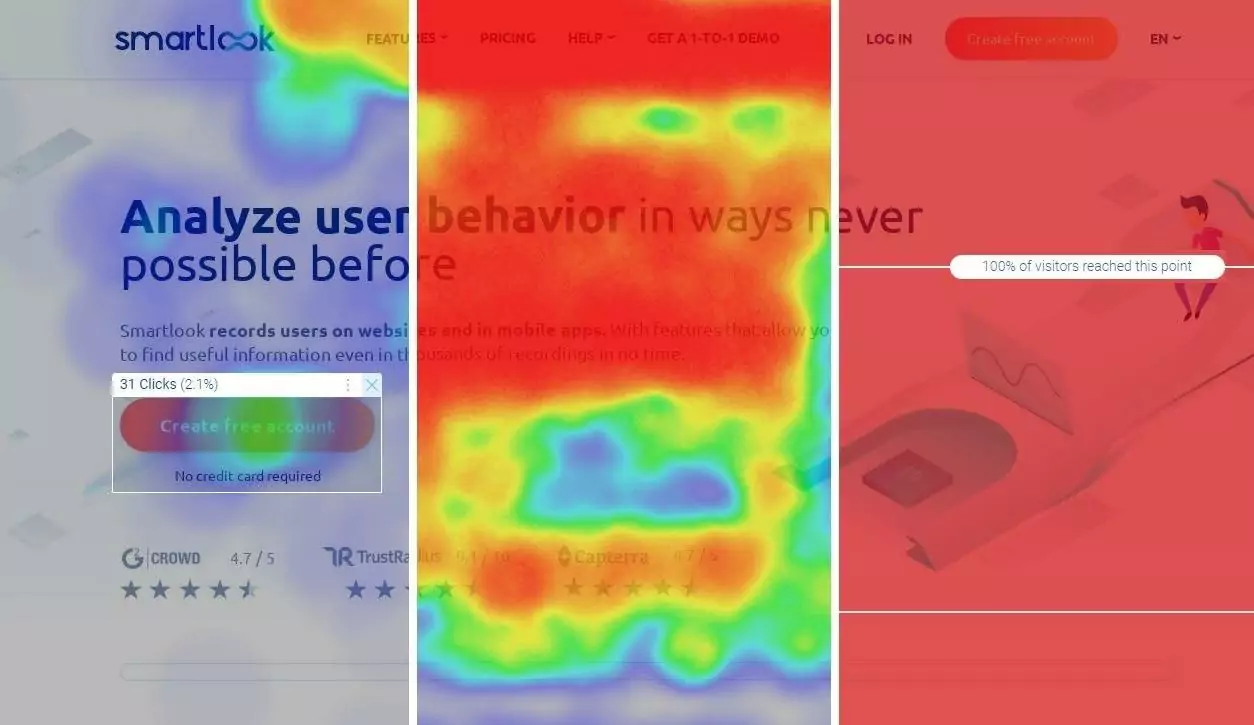 Summary
Thus, a heat map solves a range of problems in multiple areas of your website optimization. A heat map helps you visualize the data density and magnitude. And in the case of web design and analysis, it enables you to display how far people may scroll on your website pages, where they may click, and even sometimes where they're looking or not, etc. This makes it a powerful behavior analysis tool and a great alternative to GA.