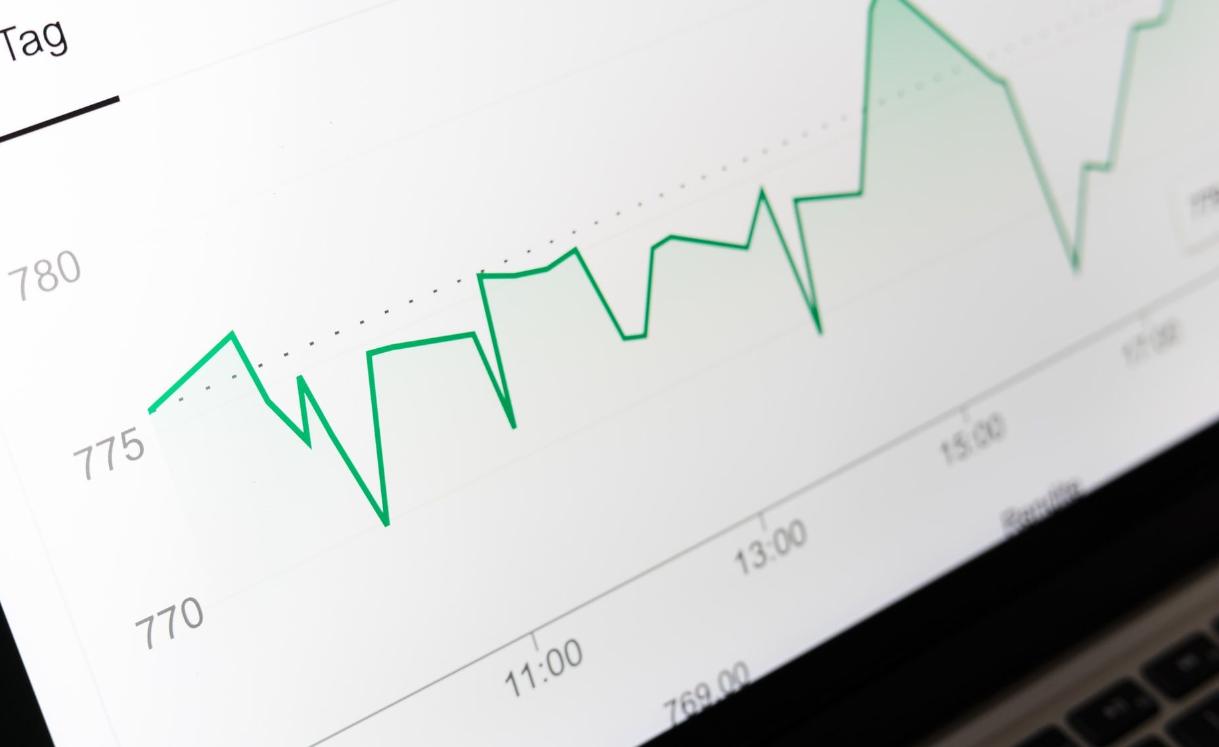 Web analytics is one of the options to foresee things for any business because it considers all temporal data and metrics and considers valuable insights from all possible data channels. Collecting, processing, and analyzing data is just as important as monitoring it. The most accessible and well-known tool for data analysis is Google Analytics. However, more is needed for modern users and they are looking for google analytics alternatives to track visitors and improve their website works.
Google Analytics Cons
One of the reasons why users are looking for some alternatives is GA event limitations and some functions that are not enough for high-quality optimization work. For many reasons, Google cannot track everything that happens out there on a website so any numbers calculated and shown on reports should be treated as approximations. So, the GA cons will be:
Inaccuracy.
Missing data.
Unwanted data.
Approximation.
Glitches.
Some tracking needs setting up, etc.
Feel free to add the cons of using Google Analytics for your website marketing and feel free to share a google analytics alternative free you prefer to apply to supplement GA system research.
Best Google Analytics Alternatives Free and Paid
So, to use a google analytics alternative, free or paid, you need to look through the possible programming tool variants to pick the one that suits your business goals and needs the best. Let's check out some of them:
Lead and customer analytics
Creabl
Creabl is a simple and affordable user-behavior analytics. Not just another session recording tool, but a conversion rate optimization tool with heat maps and session recordings that helps you understand your users better.
It will provide you with insight into important things like over-scrolling, rage clicks, and clicks that go nowhere. It optimizes your design with data-driven decisions. It also has SaaS Help Center solution that enables you to create powerful product documentation and ensure customer success.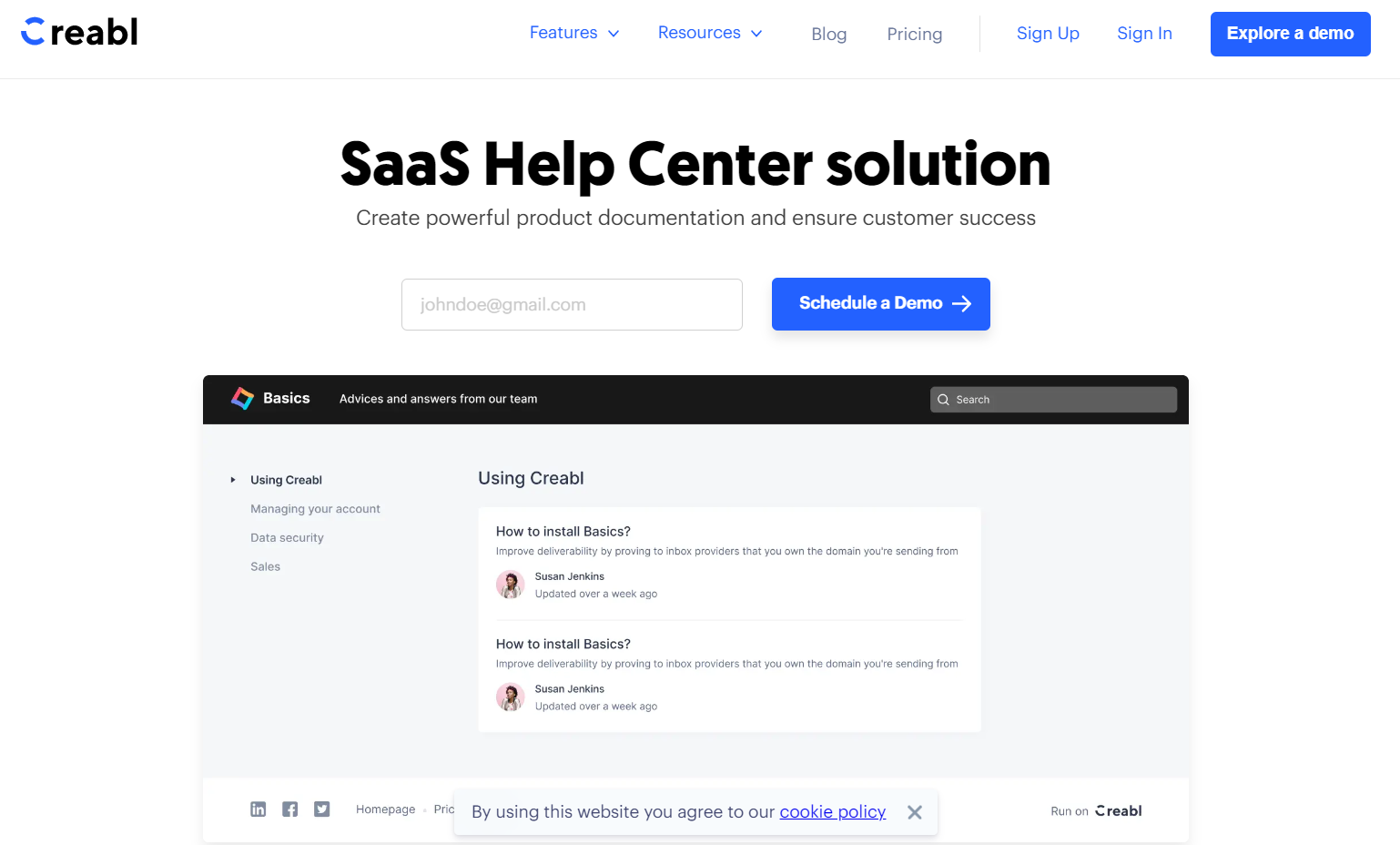 Microsoft Clarity
Microsoft Clarity may provide free heat maps and session recordings for easy analytics. This makes your website perform better for your customers and your business at no cost.
Session recordings help you understand user behavior, while detailed heat maps show exactly where the user clicked and how much they moved around the site with the location. This will help you discover the most attractive areas of your website.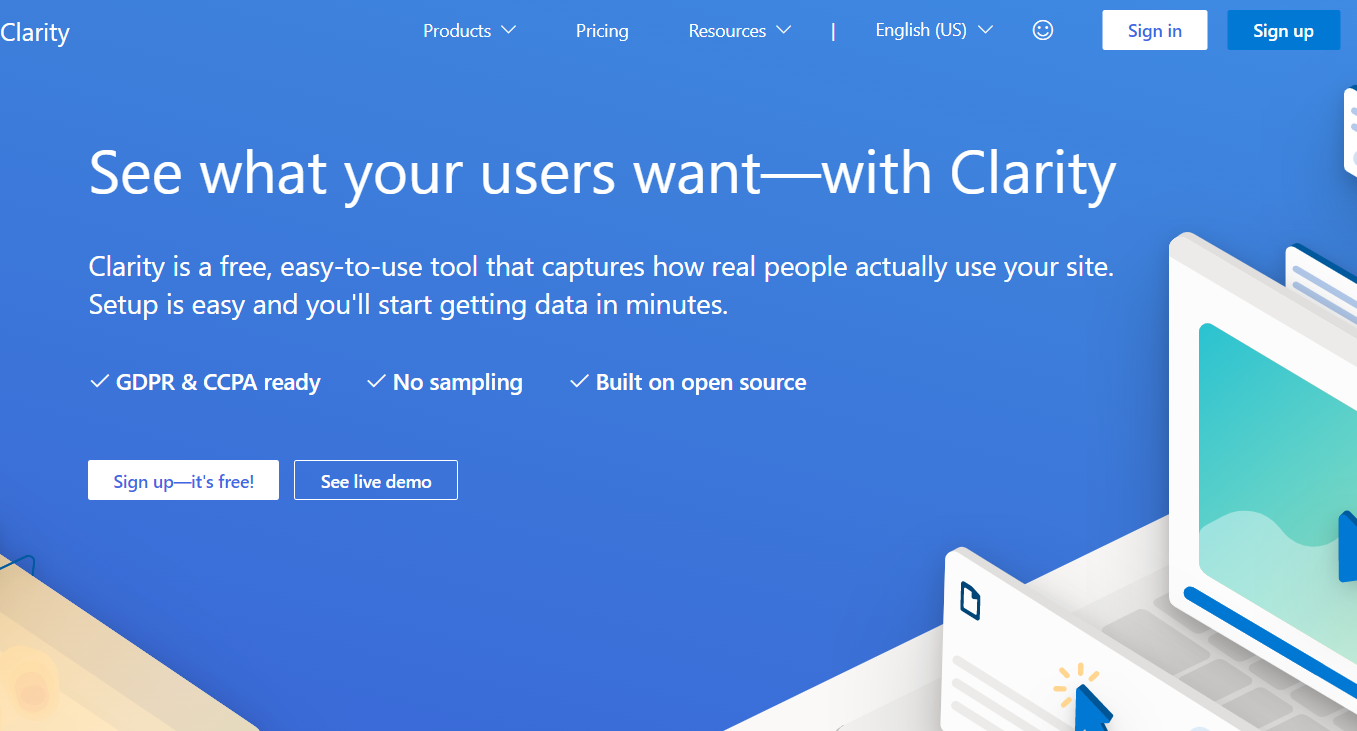 Simplified web analytics
Simple Analytics
Simple Analytics is one of the simplest, cleanest, and most user-friendly business analytics tools. It shows you key metrics like referrers, first pages, screen sizes, and page views. Their dashboards are very easy to understand, and the email reports give you access to detailed reports about your website.
The data is enriched with useful information, and cookies are not used to collect any personal data. So the whole experience is clean and free of cookie banners.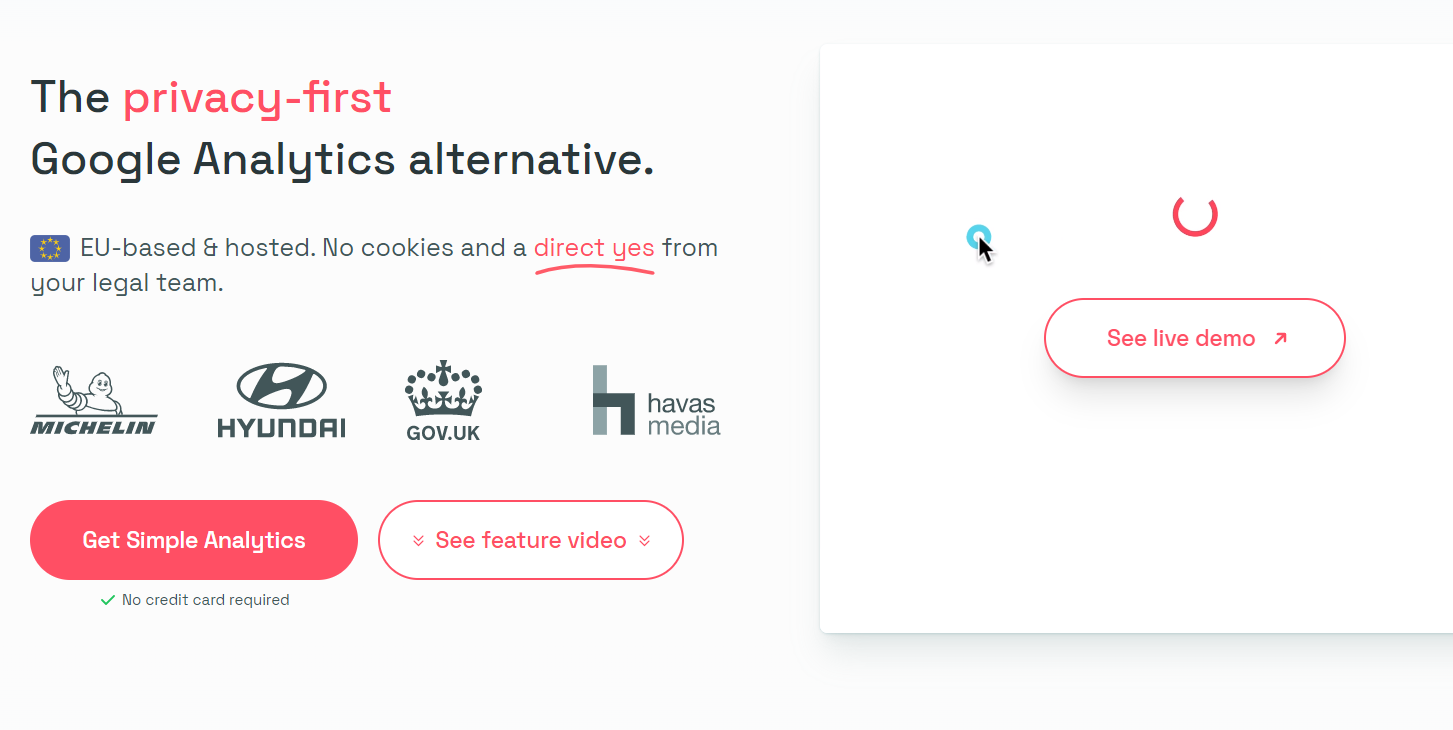 Woopra
Woopra is a comprehensive customer journey analytics tool that helps you make informed, data-driven decisions. It gives you product, marketing, sales, and support team analytics to solidify your online position. Seamlessly track and aggregate all data across different segments with over 50 integrations, analyze customer trends, retention, segmentation and more.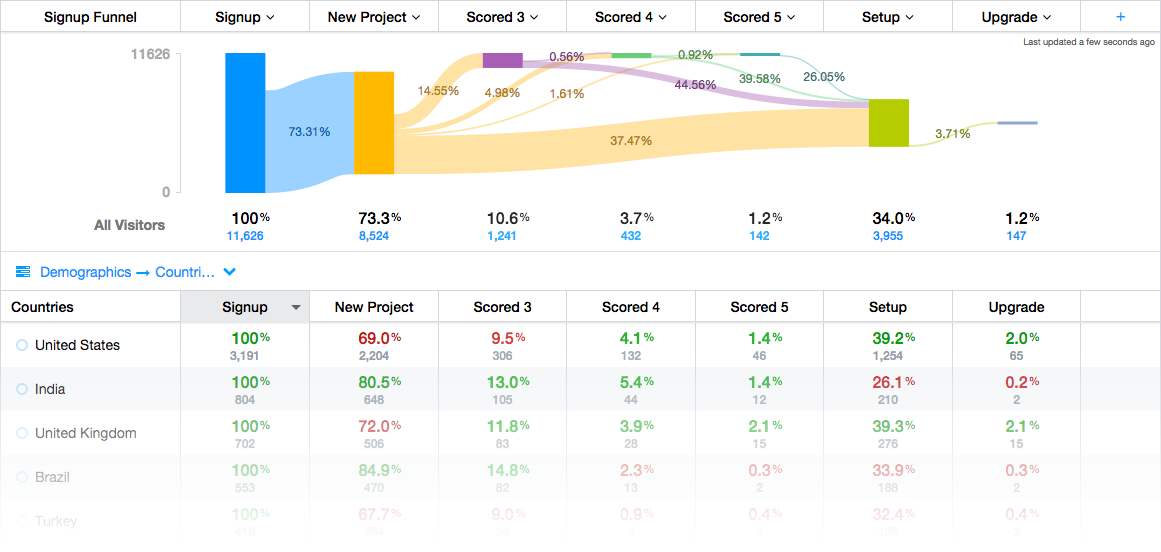 SEO analytics
Fathom Analytics
Fathom Analytics is a tool that offers analytics software that tracks key metrics such as page views, top referrers, bounces, top pages, unique visitors, and more.
Their embedded code loads much faster than Google Analytics, making your SEO game stronger. You can make your dashboard 100% public or restrict access to only certain people with its private-public or password-protected dashboards.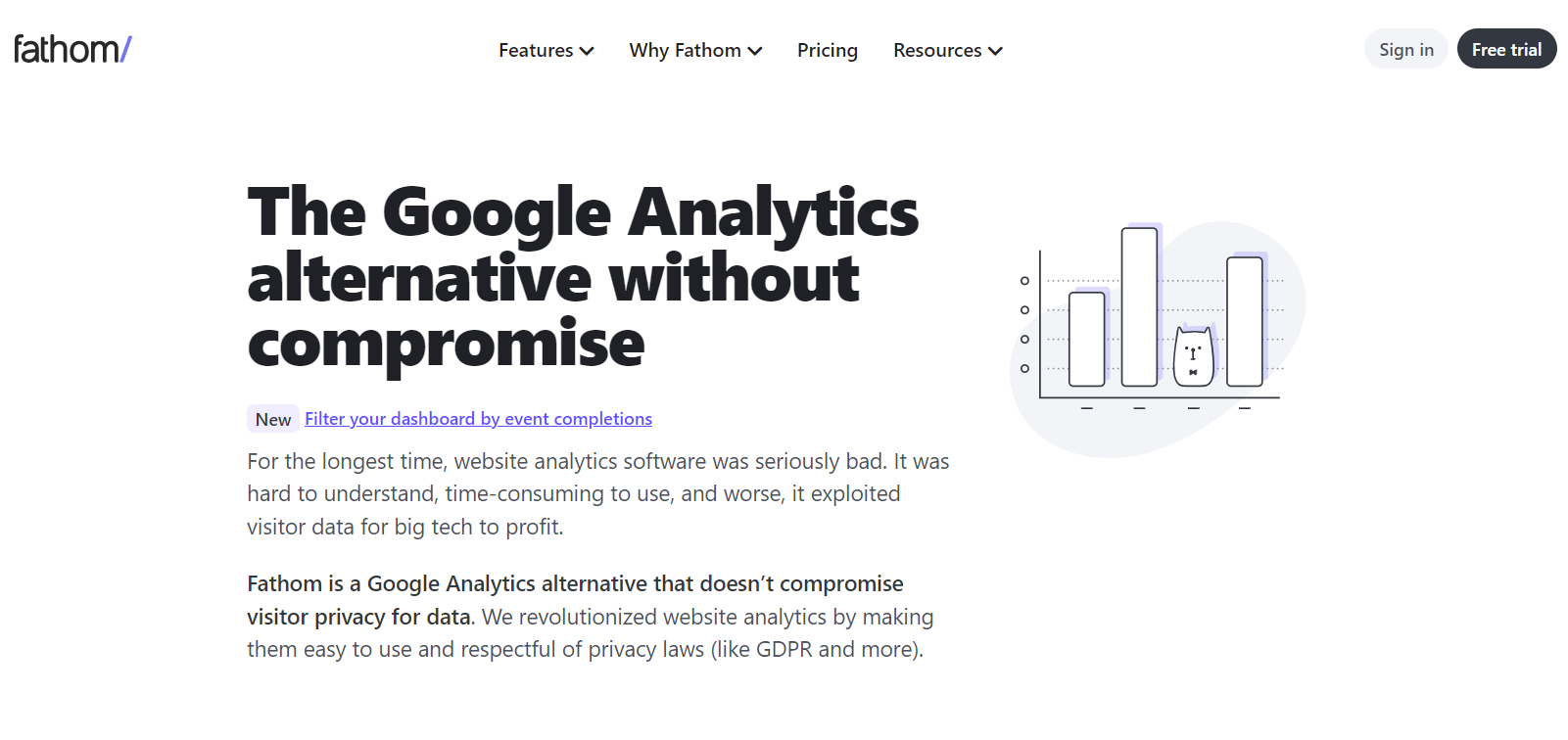 Clicky
They have been on the market for quite some time, so they know exactly how to improve your SEO game and strengthen your site's online position.
Clicky is analytics software which is a google analytics competition that not only tracks key metrics but also allows you, as a user, to see the exact actions taken by your visitors. This is achieved through a unique uptime monitoring feature, heatmaps, and the sheer number of more solutions they offer.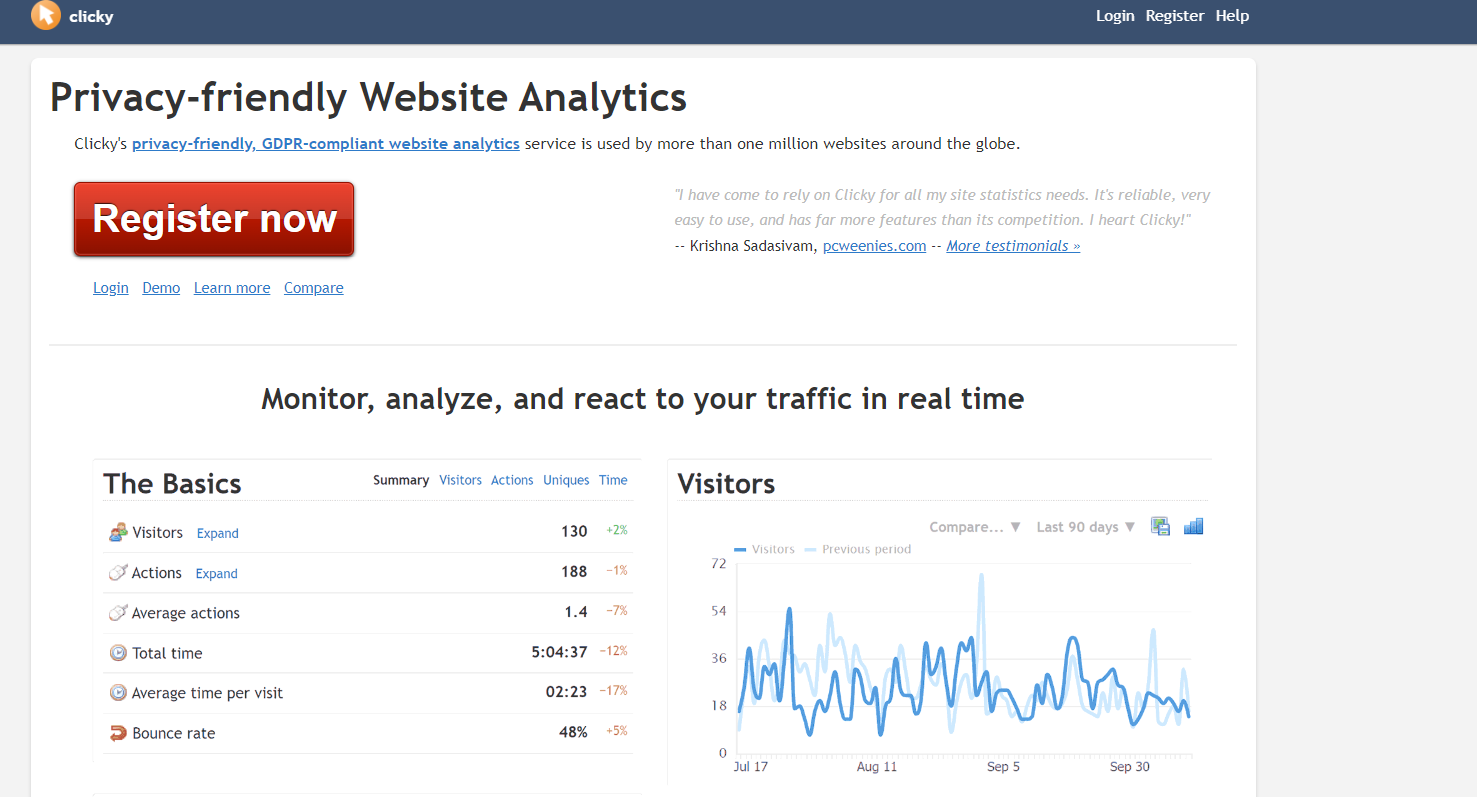 Brand performance analytics
Heap
It offers over 100 integrations that automatically allow you to deliver the right data to the right customers at the right time. The top-rated platform is loved by everyone for the best product analysis, is best suited for startups, and is great for analytics and digital marketing optimization.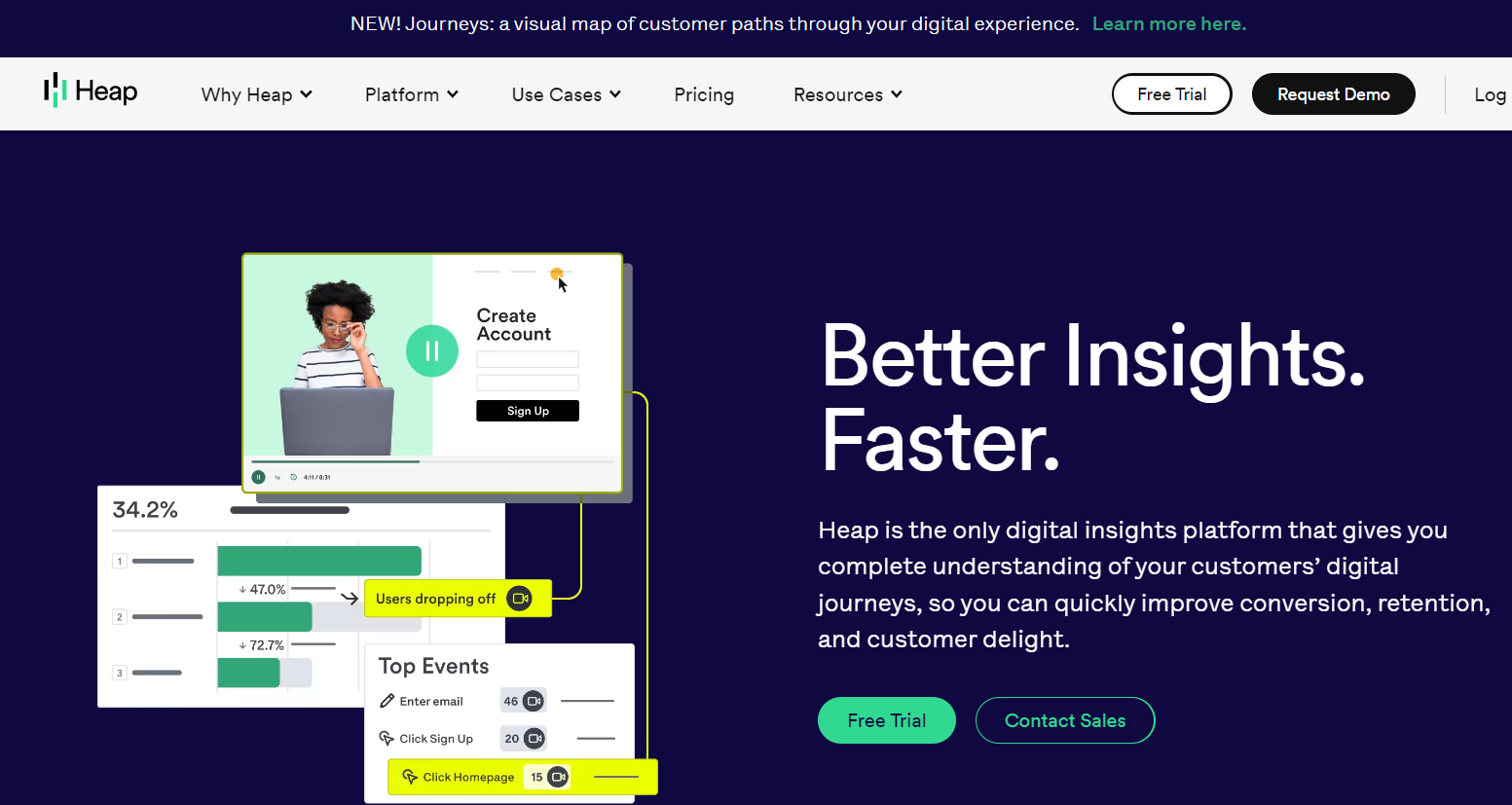 HubSpot Traffic Analytics
Another google analytics competitor is HubSpot Traffic Analytics. HubSpot Traffic Analytics helps you view website traffic data, including traffic sources, device types, country, and topic clusters.
Having an external site will allow you to install a tracking code on your site to start tracking traffic to HubSpot. HubSpot offers robust reporting and will enable you to customize and filter all report data.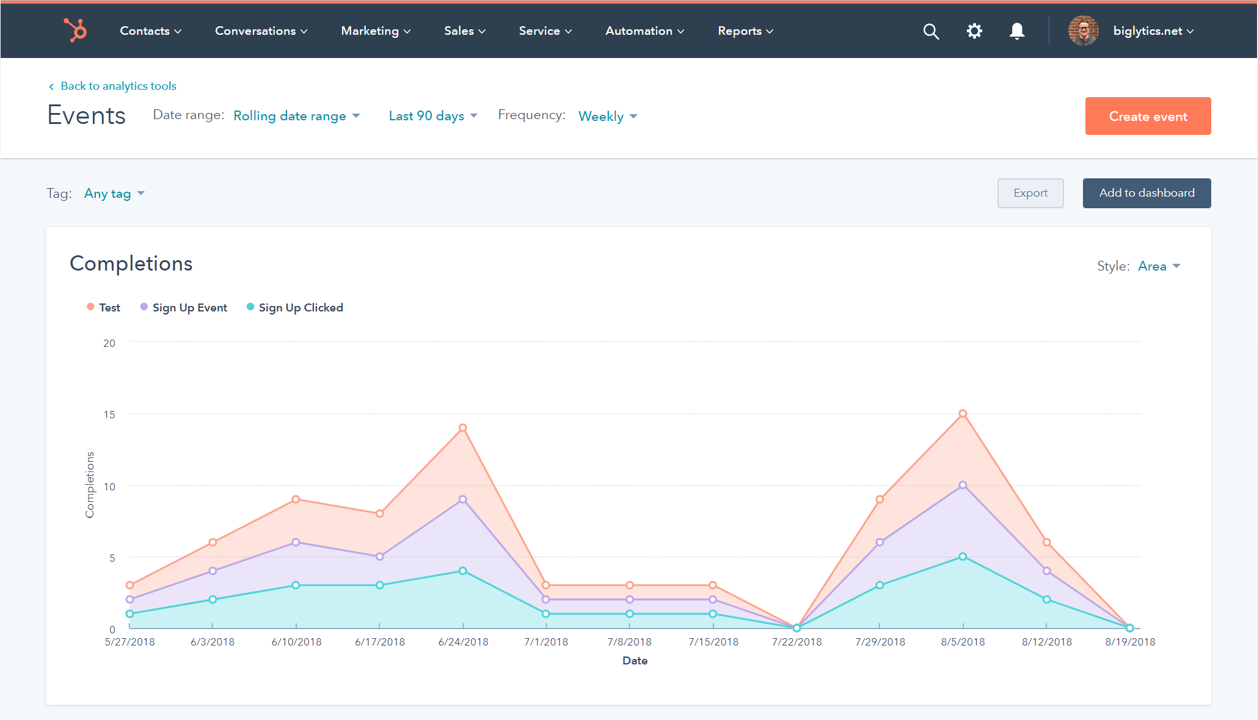 Full marketing suites
Smartlook
Smartlook helps you record all users on your website and mobile apps. It will help you find useful information even if there are over a thousand entries in no time, and provide you with important details that matter to you. You can drill down into their event stats and save hours by playing only the important recordings faster.
It connects its funnels to records and offers tools like retention tables that improve user experience, automated event tracking, retroactive data, and more. It's available for websites, iOS, and even Android, offering you different stages where you can host the platform.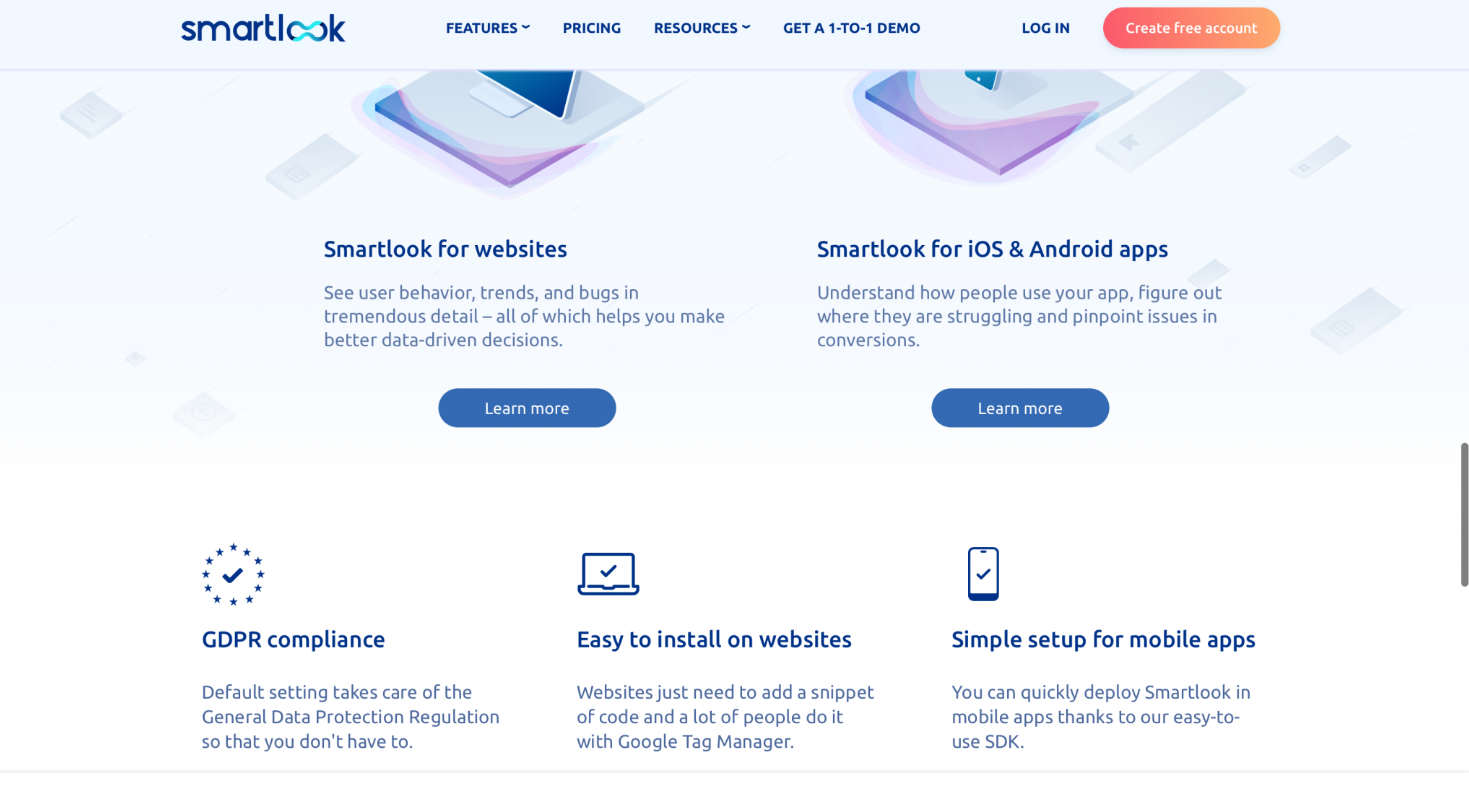 VipeCloud
VipeCloud's marketing suite offers the Sales CRM with Marketing Suite altogether that builds rapports with you. It also offers social media marketing, email marketing, and marketing automation to accelerate your company growth. You may get started free to try out the suite to the fullest as your google analytics alternative open source.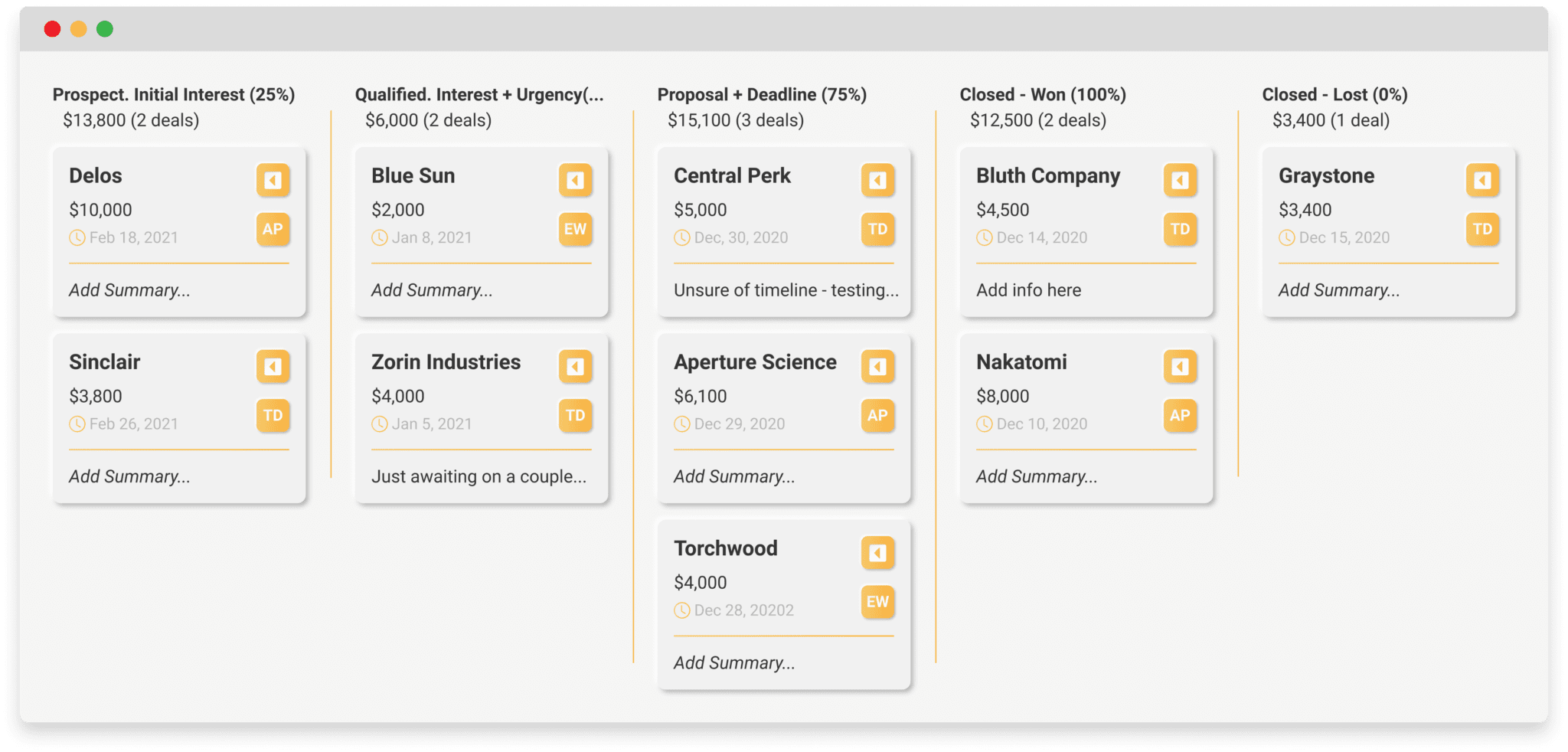 Key Takeaways
Google Analytics is undoubtedly a great free tool. Better than google analytics are only tools with no limitations or with extra features compared to GA. They value protecting your data and customer privacy as a priority and may ensure that none of the data on your website is ever misjudged or leaked, etc.  Google Analytics alternative self-hosted mentioned in the list may be paid and free, and this distinguishes them from GA. They also provide many more features and options, and it's often worth the extra pay. Choosing a great alternative that acts as a powerful analytics and reporting tool for your website at a more comprehensive choice benefits your business. Take your time to choose.